San Francisco
Transit + Design: Be Open
1:30 p.m. | Thursday, June 27, 2019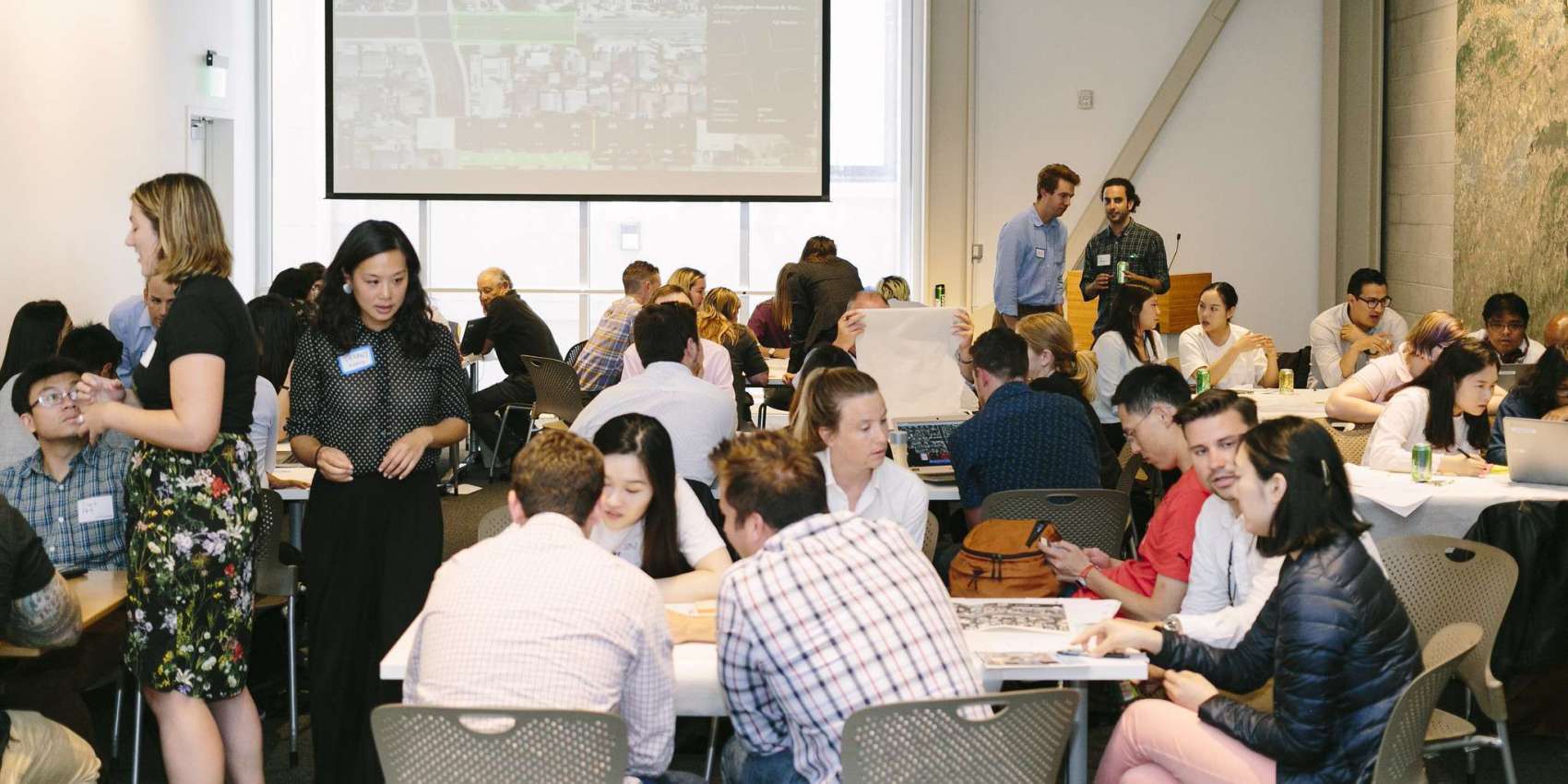 We're improving the SPUR event registration process. 
Later this month, we will launch a new ticketing system. We ask that you register for each event you're planning to attend through the link in the Admission section below. This will help us keep you informed of any changes and better tailor our schedules and offerings. 
In honor of the fifth annual Transit + Design Workshop, we're incorporating a new way of thinking. In addition to workshops focused on what tools you can use to better understand riders' needs, wants and expectations, we also want to talk about how. How can we actually integrate design thinking into transportation agency practices? 
Transit + Design 2019 will feature a highly interactive case study from Andrew Devlin from TransLink, Metro Vancouver's transportation network, and Gordon Ross from Canada's OXD Design. They will discuss how TransLink brought a design thinking approach to their fare review process. And of course, we'll also have workshops on customer journey maps, personas and more. Check back soon for the full schedule. Generously sponsored by TransitCenter.
Agenda
1:30 - 1:40 p.m. 
Welcome and introductions
1:40 - 2:40 p.m. | Opening Plenary
Human-centered Transit Fares | TransLink + OXD
You've heard about design thinking. Iterating, prototyping-- these seem like valuable ideas to integrate into transportation planning. But, how? What does it take to bring a totally new way of problem-solving into transportation planning? Come learn about how TransLink, Vancouver's regional transportation authority, worked with the design firm OXD to apply design methods to its fare review process. 
2:40 - 4:00 p.m. | Workshop Block 2
Design Dash: Design by Doing | American Institutes for Research
Do you know a little about design thinking, but don't really "get it"? In this fast-paced, interactive workshop, you will join a team and go through the process of design thinking from beginning to end. This is not about theory, but learning by doing. You will interview customers and build prototypes to test. Art supplies are included! You just need to bring your creative energy and willingness to get outside of your comfort zone.
The Future, Backwards | TransLink + OXD + SFMTA + SFCTA + SF Planning
What does the future hold? Contemplating possible futures — the good and the bad — is a helpful way to get on the same the page before diving into an effort. In this workshop, you'll learn about this tool TransLink used at the start of their fare review process to understand different perceptions of possible change to fare policy, and how it would impact their work. 
Place It! Build Your Ideal Bay Area Transit System | Praireform + Alta Planning
This hands-on workshop will lead participants through two model-building exercises in which they will have the chance to both reflect on and build past mobility experiences and imagine a new Bay Area future. The exercises will challenge participants to envision a transit system that is not only efficient, comfortable, and user-friendly but also one in which all riders regardless background, race, gender, sexual orientation feel safe and welcome. 
4:00 - 5:00 p.m. | Workshop Block 2
Design for Delight: Tracking the right indicators | IDEO + MTC + SFMTA
What if instead of "on-time performance" or "number of delay incidents," transit operators measured success in smiles exchanged between passengers or comfortable bus stops? Why do transit operators measure what they measure and how could the metrics change to capture moments of delight? In this hands-on workshop, you'll dive deep into KPI's and prototype people-centered transit performance measures. 
Making Your Case | Swiftly + SF Transit Riders
When you're pushing for a large infrastructure change, it can be challenging to get through all the red tape. So how do you make your case? Using West Portal and the L Taraval Rapid Project as a case study, this workshop will take the iterative approach to product development and apply it to street and transit design. We'll share tactics on how to quickly test your assumptions about what would improve transit systems, how to identify what works, and how to socialize the solution and make it a reality.
Personas: Know Your Customer Groups | DB Engineering & Consulting + HCD Coach
Check back soon for more details — we're working as fast as we can!
5:00 - 6:00 p.m.
Happy Hour sponsored by Young Professionals in Transportation
6:00 - 7:00 p.m.
Spirited round of six lightning-fast presentations
 
Location
SPUR Urban Center
San Francisco
,
CA
94105-4015