San Francisco
2017 Silver SPUR Awards Luncheon
10:30 a.m. | Wednesday, November 29, 2017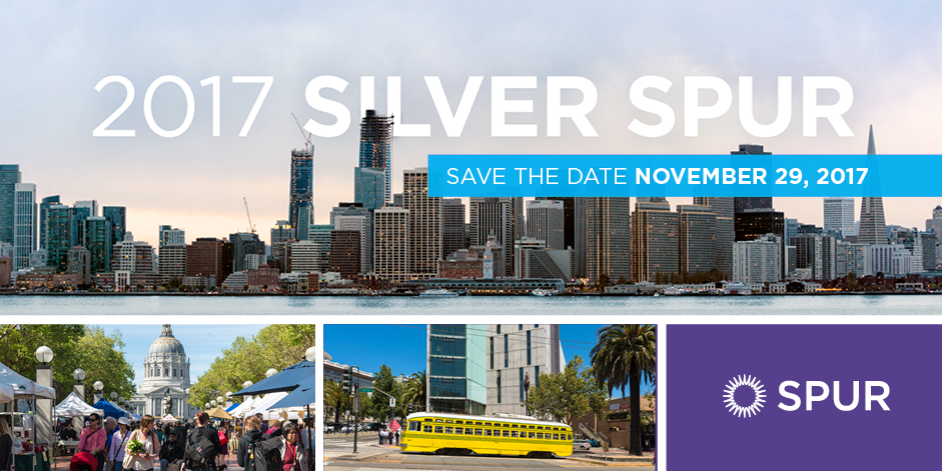 About
Thank you the nearly 2,000 guests who joined us for the 2017 Silver SPUR Awards Luncheon!
The Silver SPUR Award is the most prominent award for lifetime civic achievement in San Francisco. It honors individuals whose goals and achievements have made San Francisco and the Bay Area a better place to live, work and play. 
 
See photos from the 2017 Silver SPUR Luncheon >>
 
Learn more — watch these videos about our 2017 honorees:
Dr. Nadine Burke Harris >>
Boris Dramov and Bonnie Fisher >>
Steve Nakajo >>
Abdi Soltani >>
 

Honorees
2017 Honorees:
 

Sponsorship
For more information on sponsorship opportunities, contact Anna Nicholls at (415)-644-4882 or anicholls@spur.org.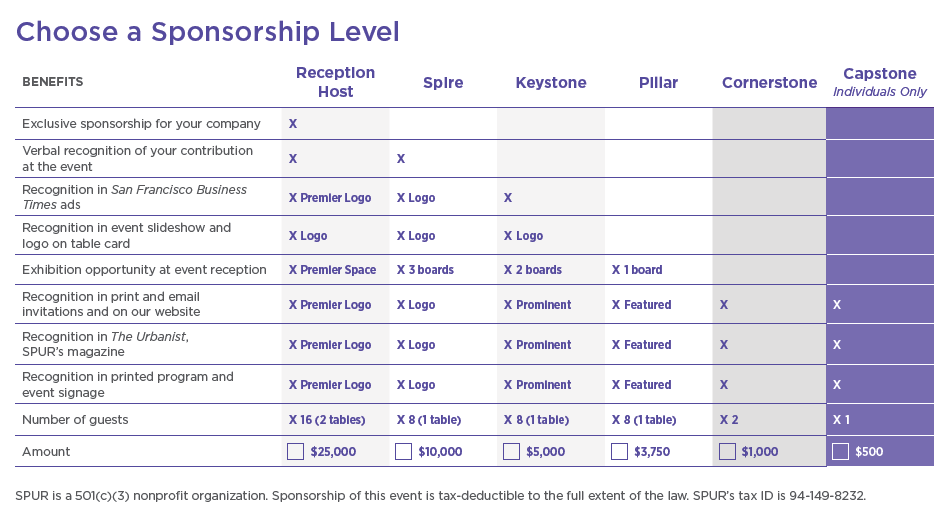 Supporters
Thank you to our 2017 Silver SPUR sponsors!

 
SPUR is a 501(c)(3) nonprofit organization and sponsorship is tax deductible to the full extent of the law. SPUR's tax ID is 94-149-8232.