San Francisco
Touring Stockton Street: a New Perspective
4:00 p.m. | Thursday, January 12, 2012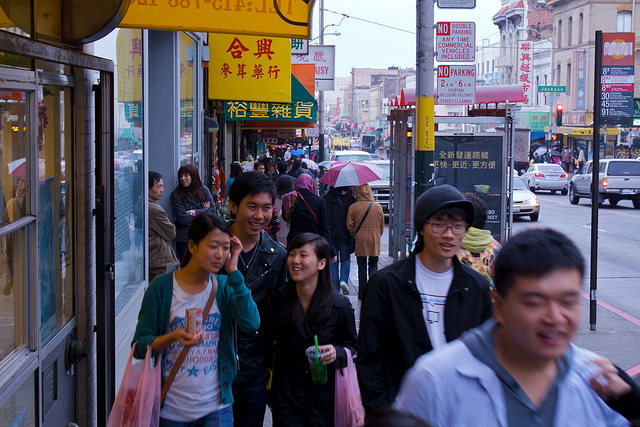 Between Sacramento Street and Broadway, Stockton Street boasts the most heavily used commercial strip in all of San Francisco. Where else can you find colorful displays, fresh and inexpensive produce, and live chickens all in one location? Join SPUR and the Chinatown Community Development Center for a youth-led tour of Stockton Street. The tour will kick off the visioning process for Stockton Street's goal for 2022: to accommodate future population growth while remaining a neighborhood-serving commercial hub. The tour will visit historic, current and future development projects and include interviews with local merchants and community leaders to get their perspective on what makes Stockton Street unique. The tour will last approximately 1.5 hours. $10. Open to the public. Space is limited. Register at spur.org/tickets.
Priority for this tour is given to those who are attending the Stockton Street Workshops in February:
Re-envisioning Stockton Street Workshop
Location
Details Provided Upon Registration
Admission
$10. Open to the public.
Space is limited.
Register Here