San Francisco
Silver SPUR Luncheon
10:30 a.m. | Monday, November 2, 2009
Thank you to this year's sponsors and supporters. We sold over 2200 tickets this year, a SPUR record!
The annual Silver SPUR Awards Luncheon is San Francisco's largest and most important civic event of the year. Over 2,000 people will pay tribute to five people who make our city and region a better place to live and work. This event has evolved over 49 years, but its purpose remains the same: to recognize the contributions and dreams of remarkable San Franciscans.
We are excited to announce the honorees for 2009:
Philip P. Choy
– foremost expert on Chinese American history and architect
Leroy King
– longshoreman's union activist and redevelopment commissioner
In memory of Brian O'Neill
– advocate for the open space movement and National Park Service
Paul Sack
– real estate developer and philanthropist
Dr. Isabel Wade
– mother of San Francisco's modern neighborhood parks movement
SPUR Urban Leadership Award
Jim Chappell
– former SPUR President who set the vision for the SPUR Urban Center
Other featured speakers include:
Mayor Gavin Newsom, City & County of San Francisco
Dr. Martin Brotman, President of Sutter West Bay
Date and Time Monday, November 2, 2009
VIP Pre- Reception—10 a.m.
Reception—10:30 a.m.
Luncheon & Awards Ceremony—12 p.m.




Individual Tickets: $175
Sponsorships: $500-$25,000
[sponsor benefits]
[refund policy]


Lead Sponsor/Event Chair SPUR thanks President of Sutter West Bay Hospitals and event chair Dr. Martin Brotman, for their generous support.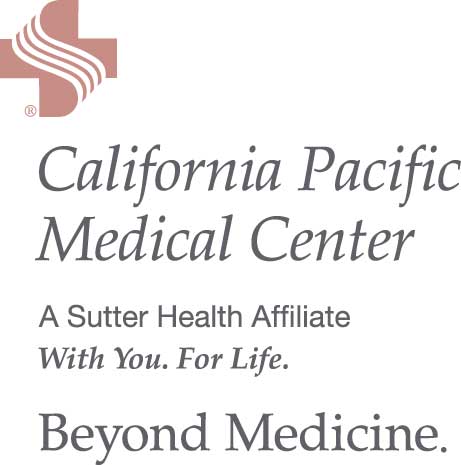 Moscone Center West
747 Howard St
San Francisco, CA 94105
[map]

Parking Available in 5th & Mission Garage
Need help with disabled access? Contact us at 415-781-8726 x119 or events@spur.org.

Directions Via BART, Muni Metro
Disembark at the Powell Street Station. Exit to Fourth and Market Streets. Turn right on Fourth, walk two blocks south to Howard and turn left. The Moscone Center is located on the 700 block of Howard Street. You'll find Moscone South on your right and Moscone North on your left. Moscone West is located at Fourth and Howard streets with a second entrance on Fourth Street between Howard and Mission Street.

More Info
For questions regarding about tickets, sponsorship and event details please contact SPUR Event Manager Kelly Hardesty at 415-644-4288 or events@spur.org.

Host Committee
Patricia Klitgaard, Co-Chair
Dave Hartley, Co-Chair
Anne Halsted
Mary McCue
Terry Mucheau
Sandy Mori
Nicole Sawaya
Bill Stotler
 
Sponsors should please note the following deadlines:

Every Friday - sponsor added to SPUR website page for event
9/17 - deadline for inclusion in print invitation
9/17, 10/1 & 10/22 - deadlines for inclusion in email invitations
9/17, 10/15 & 11/2 - deadline for inclusion in SF Business Times advertisement
9/17, 10/15 & 11/2 - deadline for inclusion in SPUR's Urbanist event advertisement
10/16 - deadline for inclusion in event printed program & signage

EVENT CHAIR
 



 
 
 
 
 
 
 
SPIRE
 
 
 
KEYSTONE
 
Bingham McCutchen, LLP
MJM Management Group
BRE Properties Inc.
Pankow
California Academy of Sciences
Perkins + Will
Charles Schwab
Port of San Francisco
Coblentz, Patch, Duffy & Bass, LLP
Recology
Degenkolb Engineers
San Francisco International Airport
James Flood
SmithGroup
Richard N. Goldman
U. S. Bank Northern California
Lennar Communities
Diane B. Wilsey
 

 

 
 
PILLAR
 
AAA
John and Marcia Goldman
AECOM
The John Stewart Company
Allen Matkins Leck Gamble Mallory & Natsis LLP
KMD Architects
Arup
Kwan Henmi Architecture/Planning
Aspiriant
MBH
Bank of America
McKesson
Bank of the West
Millennium Partners
BAR Architects
Morrison & Foerster LLP
Andy & Sara Barnes
MPA Design
Al Baum & Robert Holgate
NAI BT Commercial
BRIDGE Housing Corporation
Nibbi Brothers General Contractors
Cannon Constructors North, Inc.
Ogden Contract Interiors, Inc.
Carpenters Union Local 22
Orrick Herrington & Sutcliffe LLP
Cassidy, Shimko, Dawson & Kawakami
Pacific Marketing Associates
Catholic Healthcare West
Parkmerced Investors Properties
Chinatown Community Development Center
Parsons
Chinese Historical Society of America
Parsons Brinckerhoff
Comcast
PBS&J
Cox Castle & Nicholson, LLP
Pillsbury Winthrop Shaw Pittman LLP
Crosspoint Realty Services, Inc.
Polaris Group
Deloitte
Prado Group
EHDD Architecture
Presidio Trust
Ellman Burke Hoffman & Johnson
RMR Construction Company
Emerald Fund, Inc.
ROMA Design Group
Farella Braun + Martel LLP
Rosendin Electric, Inc.
Fillmore District Community Benefit District
Paul Sack
Fine Arts Museums of San Francisco
The San Francisco Opera
FME Architecture + Design
Seifel Consulting, Inc.
Forest City Development
Sheppard, Mullin, Richter & Hampton LLP
Friends of the San Francisco Public Library
Skidmore, Owings & Merrill, LLP
Gensler
The Swig Company
Gerson Bakar & Associates
Swinerton Builders
Gibson Dunn & Crutcher LLP
Tishman Speyer Properties
Golden Gate University
TMG Partners/Avant Housing
Grubb & Ellis
Turnstone Consulting
Anne Halsted & Wells Whitney
UCSF
Handel Architects, LLP
Union Square Association
Hathaway Dinwiddle
Urban Realty Co., Inc.
David & Jane Hartley
Westfield San Francisco Centre
Hines Interests
Wilson Meany Sullivan LLC
HOK
WSP Flack & Kurtz
Jackson Pacific Ventures
 
 
 
 
 
CORNERSTONE
 
A&B Painting
John Fruehe
ACCO Engineered Systems
KSW Properties - Mr. Albert Schrek
ADCO
Lee's Deli
Arnold & Porter LLP
Luce, Forward, Hamilton & Scripps LLP
AvalonBay Communities Inc.
Lurie Management, LLC
Baldauf Catton Von Eckartsberg Architects
June and Jim McCarthy
Bay Area Economics
Moss Adams
Bay West Group
Beverly Mills
Butler Armsden Architects
Mission Bay Development Group, LLC
Dick and Daphne Bertero
Nishkian Menninger
Cahill Contractors
Olson Steel
Carmel Partners, Inc.
Patricia Klitgaard
Christiani Johnson Architects
Paula R. Collins, WDG Ventures Inc.
City National Bank
Plant Construction Company
Cresleigh Development LLC
Presidio Bank
Daniller Consulting, Inc.
Robert C. Friese
Daoro Zydel & Holland
Roselyne C. Swig
david baker + partners architects
Ron Kauffman
Elizabeth Weicha
Rutherford and Chekene
Equity Community Builders
San Francisco Giants
First Republic Bank
San Francisco Health Plan
Flynn Investments
Paul & Lynn Sedway
FORUM DESIGN
Simpson Gumpertz & Heger Inc.
GreenLeaf
SKS Investments, LLC
Heller Manus Architects
Sputnik Enterprises
Hellman Family Foundation
STUDIOS Architecture
HNTB Corporation
Tom Eliot Fisch
Hotel Council of San Francisco
Universal Paragon Corporation
Vince & Amanda Hoenigman
URBAN REAL ESTATE EQUITIES LLC
Hunt Construction Group
Walker/Warner Architects
Jacobs
 
 
 
CAPSTONE
 
A.W. Clausen
Terry Micheau
Claudine Cheng
Monahan Pacific
City CarShare
Public Financial Management, Inc
Stanley D. Herzstein Jr.
Regina Phelps - EMS Solutions
Lynne Deegan-McGraw
Barry Traub
Caryl & Peter Mezey
U.A. Local Union 38
 
 
MEDIA SPONSOR
 
 
 
 
SUPPORTED BY
 
 
SIGNAGE SPONSOR
 
BPS Reprographics
 
2009 SILVER SPUR HONOREES
Philip P. Choy was born and raised in San Francisco Chinatown. A retired architect, he is known as an authority on the history of Chinese America. In 1969, he co-taught the first Chinese American History class in the United States, and since then has created and consulted in numerous history studies, publications, exhibits and media projects and has taught, lectured, and wrote on the subject. He has provided pro-bono architectural services to non-profit organizations such as the Chinese for Affirmative Action, and in 1993 produced the case report that placed the Angel Island, Immigration Station on the National Registry of Historic Places. He has served on the San Francisco Landmark Advisory Board, the California State Historical Resource Commission and is currently an emeritus board member of the Chinese Historical Society of America and adjunct professor at the San Francisco State University.

Leroy King is the past Northern Regional Director of the International Longshoremen's and Warehousemen's Union (ILWU) and was a union official for over 30 years. He is a long-time civic and public affairs leader in San Francisco. His memberships include the National Association for the Advancement of Colored People (NAACP), the Western Addition Co-op Council, the San Francisco Labor Assembly for Community Action and the Black Trades Union, State Democratic Party for the last 30 years. He is also one of the founders and past presidents of St. Francis Square, a cooperative housing development in the Western Addition. He was first appointed a Commissioner to the San Francisco Redevelopment Agency in 1980 and was reappointed in 2006.

Brian O'Neill was the longtime superintendent of the Golden Gate National Recreation Area (GGNRA) who helped transform the Presidio and other military bases into parkland. Brian was put in charge of the 75,500-acre recreation area in 1986, and was one of the longest tenured, and perhaps the most influential superintendents in the National Park Service. He has been credited with turning Alcatraz from a decrepit former prison into a world-class destination. He also made his vision for a park in the Presidio a reality after 200 years of military use. He was a driving force behind the $32 million Crissy Field renovation project, which by 2001 had transformed the crumbling airfield into a tidal lagoon surrounded by dune grass and walkways. Brian died on May 15, 2009 of complications from heart surgery. Brian served on the SPUR Board of Directors for 13 years. We will miss him very much.

Paul Sack has divided his life almost equally between business and other pursuits. He has been a developer of garden apartments in the Bay Area and was founder of RREEF, which currently manages about $40 billion of properties around the world, chiefly for large tax-exempt institutions. He was director of the Peace Corps program in Tanzania and director of worldwide Peace Corps programming in Washington, D.C. He has completed seven assignments overseas as a volunteer consultant for the International Executive Service Corps. His principal current activity is collecting photography. He is a trustee of SFMOMA, trustee emeritus of the San Francisco Art Institute, and a director of the Center for International Policy in Washington.

Dr. Isabel Wade is the President of Urban Resource Systems, a nonprofit organization she founded in 1981. An environmental planner by training, she has focused her career on the urban environment and projects that engage the public in urban greening and the protection and enhancement of public open space. While working at the Trust for Public Land, Isabel spearheaded two urban forestry organizations, the Friends of the Urban Forest and California ReLeaf. In 1989, she co-founded the National AIDS Memorial Grove project, and in 1996, she organized a coalition of park groups to "take back' the neighborhood parks in San Francisco. She served as the Executive Director of the Neighborhood Parks Council until July 2009, attracting more than 100 park groups to participate in the coalition, more than 4,000 volunteers. Isabel received one of the first national awards for excellence in the environmental field from Good House Keeping Magazine, and the first Lifetime Achievement Award by the Mayor's Office of Neighborhood Services in 2008.

SPUR URBAN LEADERSHIP AWARD

 
Jim Chappell has just retired from SPUR, where he was introduced to the membership as executive director at Silver SPUR, 1994. Since handing over leadership of SPUR 5 years ago, Jim led the campaign for the SPUR Urban Center, which opened last May.  He brought to SPUR a strong belief in the power of knowledge, mutual respect, and community collaboration. In addition to leadership on numerous policy recommendations including the City Charter, Presidio Trust, Muni, Union Square, Golden Gate Park Concourse and Doyle Drive, he conceived of the SPUR Urban Center. He helped form the Union Square Business Improvement District, the Yerba Buena Community Benefit District, and has received numerous awards for advancing the urban agenda, including the American Institute of Architects, the Gerbode Foundation, and Lambda Alpha International land economics society.<!--EndFragment-->
Location


Moscone Center West
Howard Street between Fourth and Fifth streets
San Francisco, CA
[ map ]
Admission
Tickets $175
Sponsorship available.