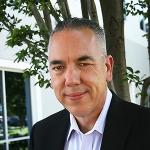 Jay Bradshaw
Executive Officer, Nor Cal Carpenters Union
San Francisco Director
Jay is the Executive Officer of the Nor Cal Carpenters Union, having been elected to a four year term in August of 2021. He represents 38,000 members from 22 Local Unions. Included in Jay's responsibilities are setting the political agenda, building employer relations, negotiating collective bargaining agreements, and overseeing the training of Journeylevel and apprentice tradespeople.
Prior to this, Jay served as the Executive Director of the Carpenters 46 Northern California Counties Conference Board and was the labor relations and contract administrator covering craftspeople throughout Northern California. Jay served as a working carpenter apprentice and then journeyman out of Carpenters Local 22 in San Francisco for many years. In 1995, Jay became a full-time organizer for the Carpenters Union and was made Director of Organizing in 2008, where he served until his appointment to the Carpenters 46 Counties Conference Board in July of 2019.
Jay serves as the Co-Chair of the Board of Directors for the Carpenters Funds Administration Office, and serves as Trustee to various Carpenters Trust Funds, which oversee over 8 billion dollars in assets and provide health and retirement benefits to carpenters and their families throughout Northern California.