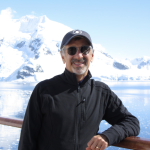 David Friedman
Retired, Emeritus CEO & Chair of the Board of Directors, Forell/Elsesser Engineers Inc.
Executive Board Director, San Francisco Director
David was a Senior Principal, Emeritus Chair of the Board of Directors President and CEO of Forell/Elsesser Engineers with over 45 years of professional practice (40 years at F/E!) in structural and earthquake engineering. His strength, gained over the breadth and depth of his career, is a holistic perspective of a projects' planning, design and construction and the collaborative integration of creative structural solutions with architects, engineers and builders. With a specialty in seismic engineering and retrofitting of existing structures, particularly those with historic designation, David has solved numerous structural and earthquake engineering challenges during his career with Forell/Elsesser Engineers. Principal examples of his projects include the base isolation retrofits of San Francisco City Hall and the Asian Art Museum, the adaptive reuse and retrofit for the San Francisco Conservatory of Music, and the seismic safety corrections and remodeling of UC Berkeley's California Memorial Stadium. David is devoted to world-wide seismic risk reduction and is the current President of the Earthquake Engineering Research Institute, dedicated to learning and disseminating the lessons learned from earthquakes around the world. He is also deeply involved in many civic, philanthropic and not-for-profit Boards including The San Francisco Foundation, SPUR, UC Berkeley Foundation and the Jewish Home of San Francisco.