Member Profile: Mary McCue
What makes a great public space? Few know better than Mary McCue, who, as President and CEO of MJM Management Group, has been working to create some of the best of them for over 20 years.
April 8, 2013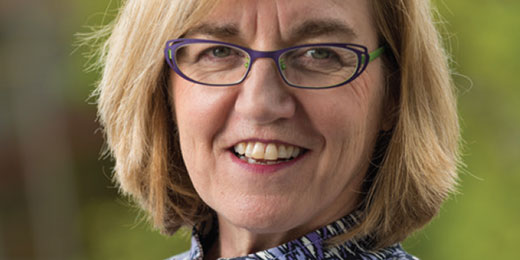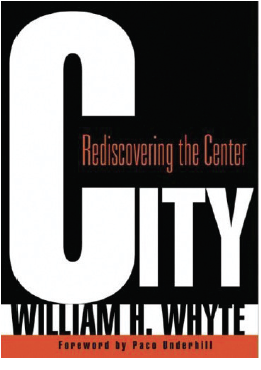 How did you first get interested in cities?
I spent my early childhood in Buffalo, New York's second most populous city, and even then was fascinated by how architecture and public spaces danced together. The Olmsted Park and Parkway System touches many parts of the city.  It was created in the late 1800s by landscape architect Frederick Law Olmsted and was the nation's first system of public parks and parkways. I recognized how this system connected the city's urban fabric and how accessible public places for recreation, cultural events and relaxation built a sense of community. My interest in urban environments intensified after arriving in San Francisco. I was captivated by how the Flood Building's brilliant architecture energized, activated and embraced the streetscape.  I studied how the Embarcadero Center transformed that location and the public participation process that shaped the project.I bring my lifelong passion about and fascination with public spaces to work every day at MJM Management Group (MJMMG).
How did you first learn about/get involved with SPUR?
I was fortunate to work with gifted people who served as mentors when I began working at Yerba Buena Gardens. People like Helen Sause, the late Red Kernan and Cathy Pickering all pointed me to SPUR for its research and analysis of Yerba Buena and other urban environments, and encouraged me to participate in dialogue that would help improve our public spaces. It's where I met former SPUR Executive Director Jim Chappell and whom I continue to work with today. SPUR connects all sectors involved in designing, managing and activating public spaces — community, city agencies, developers, private property owners and nonprofits — and its work has changed the way we think about urban living.
You're devoted to making urban public spaces thrive. What are the essential ingredients to make that happen?
Every public space has its own character, style and culture that must be accounted for in planning, activating, operating and maintaining a site. Public spaces should be accessible to all and celebrate diversity to achieve the greater social good.  Defining community objectives — documenting and understanding a community's unique needs — is critical to a location's long-term success. Everyone must win. You must apply a holistic approach to activate and re-envision public spaces so they are energized, comfortable, clean, safe and sociable. There also must be a long-term operational focus. The architecture must be adaptable to different uses over time.  You must consider preventive maintenance planning; careful yet creative event production management; staff development that stresses a balance between initiative and responsibility; and rigorous training programs to reinforce the need for thoughtful planning, documentation and fiscal practices. Communication, coordination and preparing for future change are essential to long-term success.
What are some common mistakes cities make in attempting to activate public space?
Public spaces should have many moods and activities and not be limited to a narrow range of uses.  T
hey should be designed so that every time someone returns, the experience they're seeking will be po
sitive. That could be a quiet moment or attending a festival. We've been going to civic places for t
he same reasons for hundreds of years — to enjoy a performance, picnic, play games or read a book. W
e're doing the same things today with modern twists. We might download a book, rent a game there or 
purchase food on site.  It's important that cities design spaces with flexible use areas and adapt t
o changing times to propel a diversity of activities.
What city have you not worked with that you'd be eager to (and why)?
Detroit. It needs and wants public places to underpin its urban wellness and catalyze its ability to heal. Campus Martius Park in downtown was redesigned and has become an active civic gathering point for residents with gardens, lawns and entertainment. I met a man who was reviving an abandoned factory now surrounded by greenery, who said that creating active public spaces at the site would add considerable value to the community. The community is open to new ideas — people are ready to start over — and we can make a dramatic difference there.
I'm sure this an impossible question, but what is your favorite urban public space?
I truly love all the public spaces I'm involved with. Every time I'm in one of them, it's my favorite place.  Two others stand out. Cazenovia Park, called "Caz" locally, harkens to my roots growing up in Buffalo.  It's nearly 190 acres of natural beauty with something for everyone — swimming, basketball, gardens, events, stone bridges and historic architecture. In Paris, I love how the nearly 56 acres of Luxembourg Gardens are designed and used. There are intimate settings and expansive areas for large gatherings. People of all ages using the park are comfortable and joyful.
Favorite city?
Of course, it's San Francisco.  The community cares. It has a respect for design and public processes. By being involved in our neighborhoods, we improve our public spaces. For example, Yerba Buena Gardens downtown is a gem because its activities and designs are based on community input. It's why there's the Children's Creativity Museum, extensive play areas, an outdoor amphitheater for youth performances and public events, and a bowling alley and an iceskating rink.
Favorite book (or work of art or film) on cities?
William "Holly" Whyte's City: Rediscovering the Center is a brilliant study on how people use urban spaces. His film, The Social Life of Small Urban Spaces, is a study of what causes people to gather in certain public places and not others. Both are witty and wise and inform us of people's behaviors, which we can incorporate into urban design.