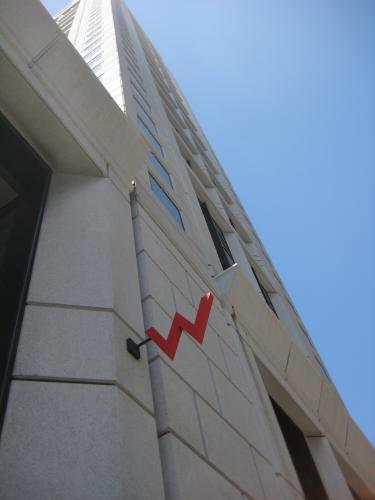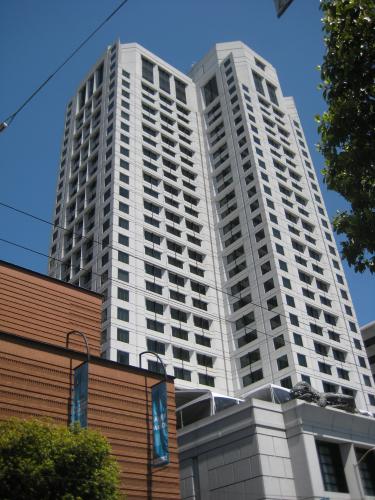 [Photo Credit: Timothea Tway]
At SPUR we work hard to promote the use of green building and energy efficiency practices. (Did you know the SPUR Urban Center recently achieved a LEED Silver rating? Look for it in our lobby soon!) The City of San Francisco has a comprehensive green building ordinance to address new buildings and large retrofitting projects, however we always love to see more retrofitting of existing buildings in order to further conserve resources.

That's why we're so excited about W San Francisco. Located a few blocks from SPUR in the heart of SOMA, the W Hotel recently received the first LEED certification of an existing building owned by a major hotel chain in the nation. The building is also only the seventh hotel in the country to receive LEED recognition for an existing building.

In order to help achieve LEED certification, the hotel incorporated energy efficient lighting into 70% of its guest rooms, and utilized motion sensors and an HVAC system to save 300kWh of energy annually. The hotel also offers "zero-waste," carbon neutral events as well as meeting experiences for clients featuring local and organic food and beverages. The hotel is even considering incorporating wind turbines on the building's roof in order to further improve energy efficiency, which, if implemented, would be a first for a commercial building in downtown San Francisco.

The City of San Francisco currently has more than 50 LEED certified buildings, many of which are newly constructed. Hopefully this project will bring attention to the many opportunities in the City for green retrofitting and the benefits of improving the energy efficiency of already existing buildings. For more information on this topic, check out this recent report by the Mayor's Task Force on Existing Commercial Buildings.