Our second installment of the Photos of the Week posting features images submitted by SPUR members and friends. If you are interested in seeing your own photos show up in the Photos of the Week, please add your shots to our Flickr Pool!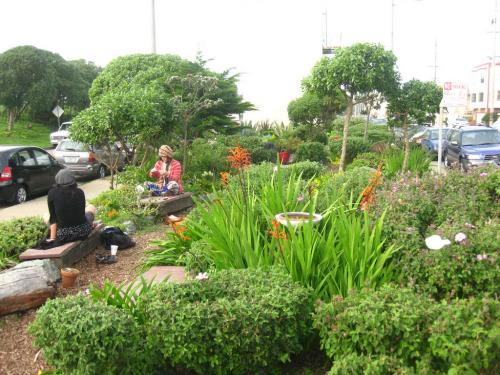 [Image: flickr user lunatic teacup]

There has been a lot of excitement lately surrounding the multitude of Pavement to Parks projects popping up around the city. However, this particular vacant-lot-turned-mini-park on Judah and the Great Highway has been around since 2004. (And as someone who in high school frequently crossed the former trash-filled concrete median to grab some coffee at nearby Java Beach, I can attest that it was a much welcome change.) Now the Outer Sunset community and the Surfrider Foundation are extending La Playa Park to the median on the other side of the N Judah streetcar turnaround — and adding a bocce ball court!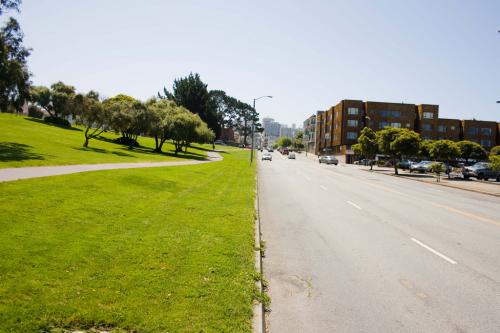 [Image: Neal Patel]

This perfectly framed shot of Laguna Street near Fort Mason highlights the contrast between streetscape and parkscape. I know which path I want to take!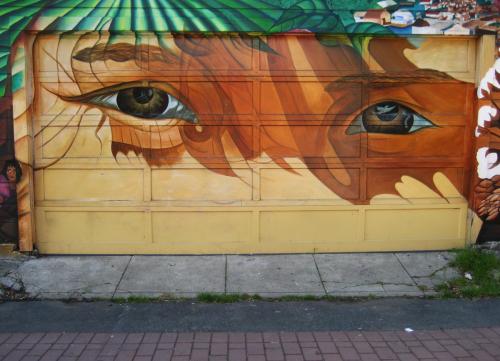 [Image: Danielle Espinal-Stekert]

And we conclude this week with a beautiful and piercing set of eyes in the Mission. I keep finding something new in the details of this mural!