San Francisco
Beyond Zuccotti Park
6:00 p.m. | Tuesday, May 21, 2013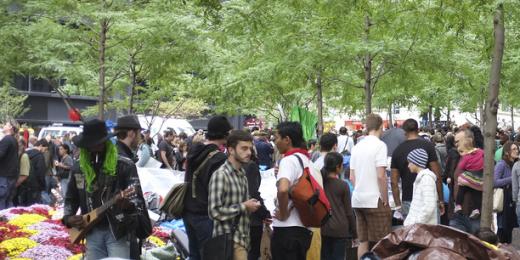 With its central location in New York's Financial District, its dense tree canopy and abundance of seating and wide-open spaces, Zuccotti Park provided the perfect frontline for the Occupy Wall Street movement. The new book Beyond Zuccotti Park asks a myriad of noted designers about the use, role and importance of public space in democracy. Join us for a discussion with Michael Pyatok, designer of the Oakland Civic Center and the recipient of the 2013 AIA Thomas Jefferson Award for Public Architecture, about improving the design, use and access of public space.
Generously sponsored by the Yerba Buena Community Benefit District and co-presented by New Village Press.
+ Michael Pyatok, Pyatok Architects
Location
SPUR Urban Center
San Francisco
,
CA
94105-4015
Admission


Free to the public.
Annie Alley
San Francisco, CA 94105-4015
map >>