SPUR's 2011 Voter Guide Now Online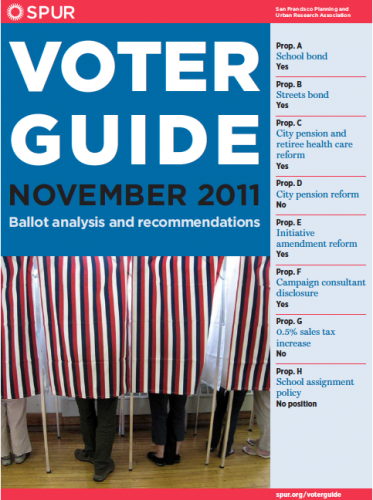 Absentee ballots will start to arrive this week, which means it's time for the annual SPUR Voter Guide, our in-depth analysis of all local San Francisco ballot propositions.
With only eight measures on the docket, this is a short ballot for our fine city — but it's certainly not short on substance. Voters will weigh in on dueling pension reform plans, bonds for schools and roads, and even a sales tax increase. These measures place billions of dollars at stake, making it more important than ever for San Francisco voters to know the details. Get out and vote on November 8, but first arm yourself with our in-depth analysis.
Download the SPUR 2011 Voter Guide >>
Brought to you by SPUR. We pore over the mind-numbing details so you don't have to. Support SPUR today >>