San Francisco
RESCHEDULED Touring SoMa's Art Deco Gem
3:30 p.m. | Tuesday, April 1, 2014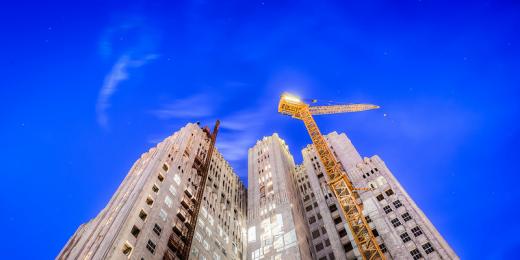 This tour has been rescheduled from its original date of April 8 due to circumstances outside of our control. We apologize for any inconvenience.
The Pacific Telephone & Telegraph building has undergone a transformation since its early days as the headquarters of a telecom giant. When plans to redevelop the building as luxury condos faltered, developers switched gears and adapted it to accommodate office tenants. Take a tour of the art deco classic, now the headquarters for Yelp, and learn how it's been adapted to a modern workplace. This event is generously sponsored by Kaiser Permanente.
+ Josh Callahan / Wilson Meany

Location
Details will be sent a few days prior to the tour date.