San Jose
Urban Ag in the South Bay
12:30 p.m. | Thursday, November 21, 2013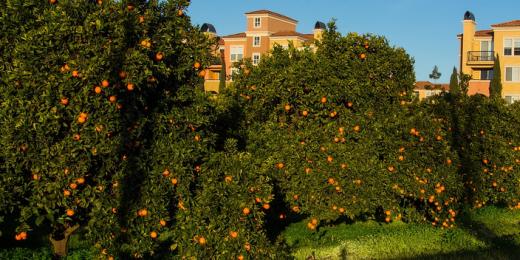 This event takes place in San Jose.
The South Bay offers some of the best soils and climate for urban gardening and farming, and numerous recently formed organizations take advantage of this, approaching urban agriculture from perspectives including food access, sustainability and building community. Learn about three existing projects and the opportunities and challenges they face.
+ Zach Lewis / Garden to Table
+ Craig Diserens / Village Harvest
+ Greg Leonard / Full Circle Farm
Co-sponsored by the Northern Section of the APA California Chapter. CM I 1.0
This event is part of the Around the Table festival of activities that celebrates and explores the role food plays in our lives. 38 Bay Area organizations, including SPUR, are presenting projects by local farmers, artists, designers, architects, performers, and activists through the spring of 2014. For more information visit   http://www.sjmusart.org/around-the-table.
Location
SPUR Urban Center
San Francisco
,
CA
94105-4015
Admission
Free to SPUR and APA members
Until March 1, members can bring 1 guest to SPUR for free
*Pre-registration NOT required 
San Jose Silicon Valley Chamber of Commerce
101 West Santa Clara St.
San Jose, CA 95113 
map >>