San Jose
Assessing Santa Clara County's Food System
12:30 p.m. | Thursday, August 15, 2013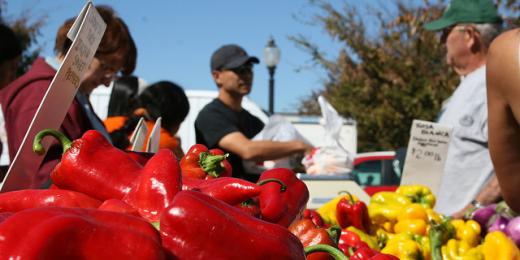 Image courtesy Flickr user rdmey
This event will take place in San Jose.
The Santa Clara County Food Systems Alliance is a community-based partnership that addresses health issues, the lack of access to fresh food and agricultural viability. The group recently conducted an assessment that provides insight into the state of food and agriculture in the county, as well as opportunities and obstacles facing producers and consumers.
+ Jennifer Scheer / Santa Clara County Farm Bureau
+ Amie Frisch / Veggielution Community Farm
+ Lydia Guel / Sacred Heart Community Service

 
Location
San Jose Silicon Valley Chamber of Commerce
101 West Santa Clara St.
San Jose, CA 95113