6:00 p.m. | Tuesday, February 7, 2012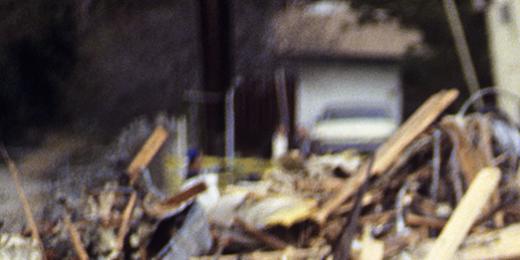 When a major earthquake strikes the Bay Area, the lives of San Franciscans will be enormously disrupted, and it could take months to reestablish essential services. Estimates show that only 75 percent of the city's current housing stock will provide adequate shelter for residents after a large earthquake. This means San Francisco is at risk of losing its most important asset: its people.

This exhibition explores what it will take to make San Francisco's housing Safe Enough to Stay. See what damage earthquakes have caused in Chile, Japan and right here in the Bay Area. Visit a recreation of a San Francisco apartment to see what living in a retrofitted home might be like after a major earthquake. Learn what steps we should take to make San Francisco a Resilient City.

Join us on opening night for refreshments, gallery talks, and more as you learn about SPUR's recommendations to help San Francisco achieve shelter in place standards and what will it will take to make sure our housing is Safe Enough to Stay.

Visit spur.org/exhibitions for more information.
Suggested donation $10 for SPUR members and general public.
The Safe Enough to Stay exhibition is generously sponsored by ULI San Francisco.



Location:
654 Mission Street,
San Francisco, CA 94105-4015
[ map ]
Refund Policy
Sponsorship payments will not be refunded, as sponsorship benefits take effect immediately and are on-going through the date of the event.
Individual ticket purchases If the refund is requested more than 2 business days and less than 10 business days prior to the event, a 25% refund can be issued upon request. Any requests for refunds received less than 2 days prior to an event cannot be accommodated.
Thank you for your support of SPUR and your understanding that costs accrue on a per-guest basis before an event takes place.