San Francisco + San José + Oakland
2018 SPUR Member Parties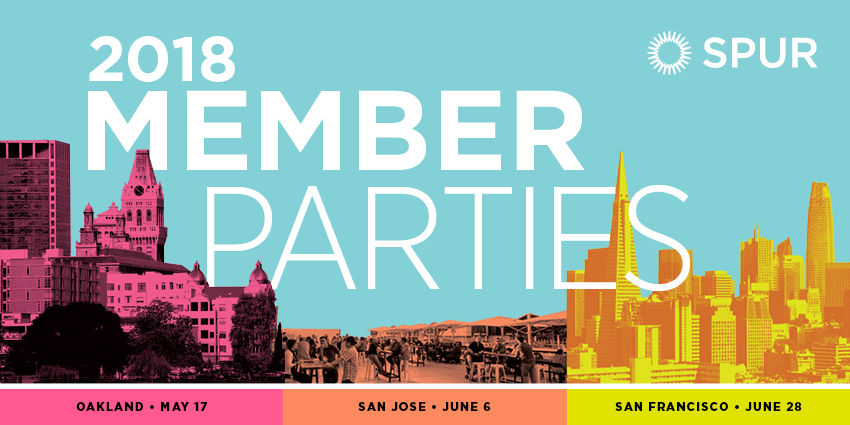 About
Thank you to the hundreds of members that celebrated SPUR this summer at the SPUR Member Parties!
These annual events held in San Francisco, San Jose and Oakland represent the largest gathering of urbanists in the Bay Area, bringing together SPUR's diverse and engaged membership for networking, cocktails, music and celebrations. 

Photos from the June 28, 2018 San Francisco Member Party coming soon!
SPUR Urban Center and Annie Alley
Sponsorship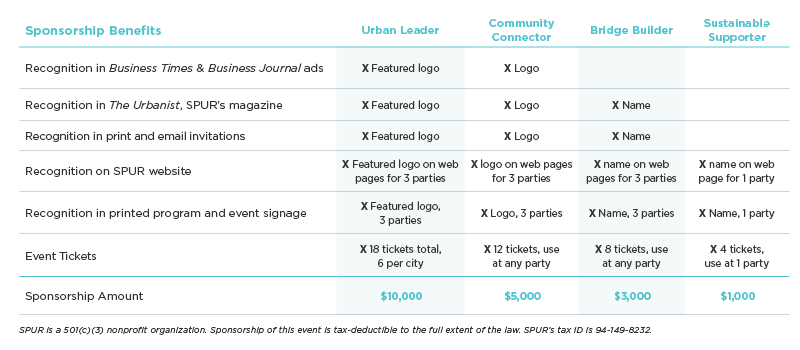 For more information on future sponsorship opportunities, contact Anna Nicholls, Director of Corporate Philanthropy, at (415) 644-4882 or events@spur.org.
SPUR is a 501(c)(3) nonprofit organization and sponsorship is tax deductible to the full extent of the law. SPUR's tax ID is 94-149-8232.
Tickets
Ticket sales are closed.
We hope you can make it next year!
Sponsors