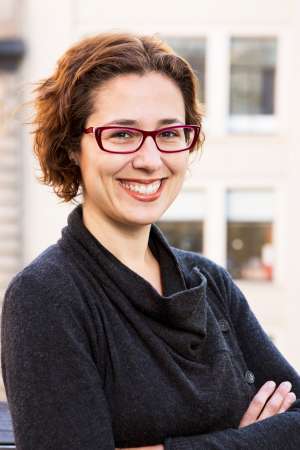 Sarah Karlinsky
Senior Advisor
Policy
Housing and land use policy, organizational strategy
Sarah Karlinsky is an expert in housing and land use policy. She has led the publication of numerous SPUR policy reports, including What Will it Really Take to Create an Affordable Bay Area, Room for More, A New Transit-First Neighborhood for San Francisco, Affordable By Design, Secrets of San Francisco, Defining What San Francisco Needs From Its Seismic Mitigation Policies, Safe Enough to Stay, On Solid Ground, Taking Down a Freeway to Reconnect a Neighborhood and Historic Preservation in San Francisco: Making the Preservation Process Work for Everyone. Sarah has worked at SPUR since 2005 in various roles, including as SPUR's sole policy director responsible for land use and housing policy in San Francisco, (deputy director and director of policy. In her current role, Sarah works on housing policy and advises the CEO on policy and organizational matters. 
Prior to joining SPUR, Sarah developed affordable housing throughout the Bay Area with MidPen Housing, one of the largest nonprofit developers of affordable housing in the Bay Area. She has served on the boards on several Bay Area nonprofits, including Community Housing Partnership, TransForm and Urban Ecology, and has taught land use planning at San Francisco State University.
Sarah began her career teaching urban planning to middle school students as a Teach for America corps member in Baltimore, Maryland. She received her Master's degree in public policy and urban planning from the Kennedy School of Government at Harvard University  and a BA in history from Columbia University.