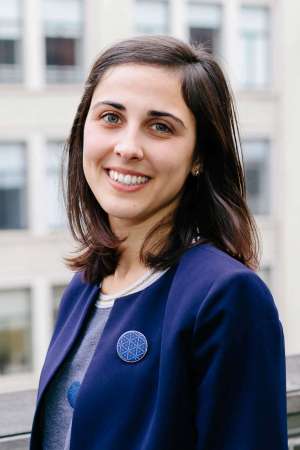 Nicole Soultanov
San Jose Project Manager
San Jose
Transportation planning programs and policies in San Jose
Nicole is SPUR's San Jose project manager. Her focuses include transportation planning and policies that will enhance San Jose, its transportation system and, most specifically, the redevelopment of Diridon Station. 
Nicole brings knowledge of French public transportation projects, their design and their governance models, including France's high-speed rail network (TGV). For the past three years, she managed urban development projects related to the Grand Paris Express, the new public transit system that will connect the Paris suburbs together. As part of the Paris-Saclay Public Authority, she focused on environmental studies, public open-space design and infrastructure construction. Previously, she brought her support to Québec's equivalent of SPUR, Vivre en Ville, and to the City of Paris Department of Transportation and Public Works. 
Nicole has a master degree in Urban System Engineering from the University of Technology of Compiègne, France.