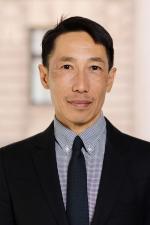 Lawrence Li
(He/They)
Strategy and Operations Director
Strategy and Operations
Internal strategy, information systems, facilities and office
Lawrence holds three decades of experience with business analysis, system design and strategy execution. Functions include financial management, human resource administration, facility management and information systems.

Accomplishments include facilities design, system implementations and mergers/acquisitions. A future-focused internal consultant who thrives in intellectual, learning environments, including community nonprofit organizations, academics, upstart biotech, regional hospitals and business services. Prior to working at SPUR, he directed administration at Tenderloin Health, which provided health care to the district's most vulnerable residents.
Lawrence serves as board member of Yerba Buena Community Benefit District (past chair), board member of Lower Haight Merchants and Neighbors Association and has served as SF Bicycle Coalition board president.
You can spot Lawrence enjoying his everyday bicycle rides on the Wiggle and Market Street. He lives simply in San Francisco and searches for advanced culture and society on city sidewalks and at cafes.