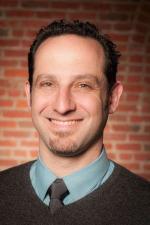 Jonathon Kass
Transportation Policy Manager
Policy
Transit priority, transit-oriented communities and parking policy
Jonathon is SPUR's transportation policy manager. He sees transportation investment and policy making as an essential tool to shape communities and regions in support of sustainability and equity imperatives. Jonathon's work at SPUR focuses on transit-oriented development, improving bus priority on streets and highways, and improving regional transportation coordination and governance. He joined SPUR in September 2020.
Prior to joining SPUR, Jonathon worked as policy director for Nick Josefowitz while Nick served as both a BART Director and an MTC Commissioner. Prior to that, Jonathon was staff director for the District of Columbia Committee on Public Works and Transportation and transportation director for the Georgetown Business Improvement District.
Jonathon holds master's degrees in civil and environmental engineering and in city planning from UC Berkeley.