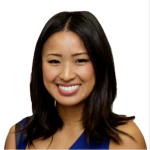 Traci Lee
Senior Public Policy Manager, Lyft
San Francisco Director
Traci Lee is currently a Senior Public Policy Manager at Lyft.  She oversees and develops Lyft's legislative, regulatory, and political strategy at the state, provincial, and local levels in California, including the CPUC and San Francisco, Hawai'i, and British Columbia by advocating for Lyft's interests with legislators and regulators. Traci represents Lyft in all interactions with electeds and government officials and staff, including providing testimony in legislative and regulatory hearings and helping to formulate and advocate for policies that support the growth of ride-sharing, including new mobility options (autonomous vehicles, bikes, and scooters) and worker classification. 
Traci is also a licensed attorney in California, and prior to joining Lyft, she worked in public service for seven years as an Assistant District Attorney.  She was a criminal prosecutor at the U.S. Attorney's Office in Washington D.C., the Contra Costa County District Attorney's Office, the Monterey County District Attorney's Office, and just prior to Lyft, prosecuted serious and violent crime at the San Francisco District Attorney's Office.
A San Francisco native, Traci earned her J.D. from Santa Clara University and spent time in Singapore while studying at the National University of Singapore Faculty of Law. She also attended UC Berkeley, where she graduated with a B.A in English and a minor in Public Policy.