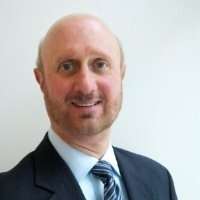 Terry Micheau
San Francisco Director
Terry Micheau is a licensed civil engineer and real estate broker. In his 30+ year professional career, he managed the construction and development of significant real estate projects, mostly in the San Francisco Bay Area, for real estate developers, real estate investors, and as owner's agent with private consulting firms before retiring to volunteer work in 2003.
 
In his second career, he is a veteran board member of SPUR and helped in financing and managing the construction of SPUR's Urban Center, which opened in 2009. He was a charter member of San Francisco's Citizens General Obligation Bond Oversight Committee, and also served for 10 years on the County Transportation Authority's Citizens Advisory Committee, acting as chair for three years. Additional board service currently includes a six-year term as treasurer of San Francisco's LGBT Community Center, and treasurer for Lambda Alpha Golden Gate Chapter, an honorary land economics society.
A longtime San Francisco resident, Terry is a native of northwestern Pennsylvania and received a Bachelor of Science in civil engineering from the University of Pittsburgh. He earned a Master of Science in construction management from the University of Illinois, and was commissioned an officer in the Navy Civil Engineer Corps, which took him to Honolulu for his final assignment. There he met Rob Evans, whom he married in 2013 after a 38-year courtship.
Rob and Terry live in Noe Valley with their cat Latte. Both are active in the LGBT community through philanthropy and volunteerism when they are not traveling or attending the symphony or Giants baseball games.