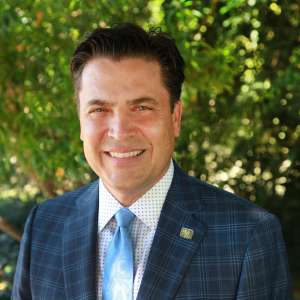 Peter Gruebele
Senior Vice President
Fifth Third Bank
San Francisco Director
Peter serves as the Northern California market executive charged with the buildout of Fifth Third's middle-market presence. His region covers the Central Coast and Valley regions to the Oregon border. He works with commercial banking professionals who provide loan, treasury management and deposit products to companies across all industry segments with annual sales greater than $20 million.
Prior to joining Fifth Third in 2019, Peter spent 30 years at Wells Fargo. Peter spent four years in Southern California as part of the Real Estate Group. From 1995 to 2019, he worked in Northern California in the Sacramento Valley to the greater Bay Area region, most recently as an executive vice president and North Bay Region Head for commercial banking.
Education
Peter earned his B.S. in agricultural and managerial economics from the University of California, Davis.
Professional and Civic
Active in the community, Peter is involved in several nonprofit organizations. He is a board member of the Mt. Diablo Silverado Council of Boy Scouts of America and committee chair for Troop 234 in Moraga (Boy Scouts of America). He also serves on the advisory board of the John Muir Health Foundation and is a board member for Bay Area Council and SPUR (San Francisco Bay Area Planning and Urban Research Association). He is a past chairman of the board of directors for the San Francisco Chamber of Commerce (2014-2016). 
Peter and his family reside in Moraga, CA.