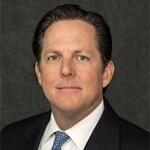 Peter Back
SVP Construction, Boston Properties
San Francisco Director
Peter Back is Vice President of Construction for Boston Properties, LP. 
in the San Francisco Region. Boston Properties (NYSE: BXP) is a self-
administered and self-managed real estate investment trust (REIT) 
boasting a portfolio of millions of square feet of class A office and retail 
space. The company is one of the largest owners, acquirers and 
developers of office properties in the U.S., with a significant presence in 
Greater Boston, Midtown Manhattan, Princeton, the Washington D.C. 
metropolitan area, and the Greater San Francisco area.