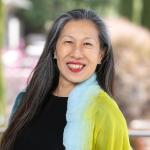 Moy Eng
Chief Executive Officer, Community Arts Stabilization Trust
San Francisco Director
Moy Eng leads Community Arts Stabilization Trust (CAST), a nonprofit social enterprise focused on creating affordable workspace for the arts in San Francisco. Launched in 2013, CAST has purchased and opened two arts buildings in central San Francisco, attracted exceptional support from philanthropic, private and public sectors, and been cited as a creative placekeeping model in publications by the World Cities Culture Forum, LISC and Federal Reserve Bank of San Francisco.
Moy brings over three decades of experience in the philanthropic sector as a grantmaker, consultant, and senior executive in areas as diverse as arts and culture, renewable energy, lesbian and gay rights, immigrant rights, and international human rights. Known for her visionary ability to identify and support progressive ideas, she has worked as a grantmaker in numerous foundations with assets ranging from $100 million to $9 billion, making approximately $200 million in grants in the US and globally. Moy directed the arts program at The William and Flora Hewlett Foundation in the 2000's. Among her achievements, she commissioned landmark research on the dynamics of the U.S. cultural ecosystem and the state of arts education in California, invested in efforts that helped secure $800 million in new arts education public funding for California public schools, and made grants to build more than 750,000 square feet in new, affordable performing arts space across the San Francisco Bay region.
Moy began her career in New York City in fundraising, working with both the Alvin Ailey American Dance Theater and the Orchestra of St. Luke's, attracting leadership support from American luminaries such as the late Reginald Lewis and Harry and Julie Belafonte. Prior, she earned her Bachelor of Arts degree in Theater Arts at Rutgers University and Masters of Arts in Arts Administration at New York University.
Moy has been honored by the World Affairs Council as a social entrepreneur "who will shape our tomorrow", the California Arts Council, and by the San Francisco Unified School District with its highest honor, Premier Dream Catcher.
Fortunate to live a daytime life in service of artists, when not leading CAST, she is a poet, vocalist and composer. Known for her "powerful and soulful" voice, Moy collaborates principally as a lyricist with six-time Grammy nominated composer and arranger, Wayne Wallace, and they are working on a recording of their work. And, most importantly, she is the mother of two singular young women.