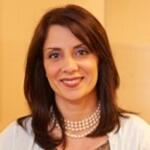 Leyla Hedayat
Senior Vice President , Kimley-Horn
San José Director
Leyla Hedayat is a Senior Vice President at Kimley-Horn, a civil engineering firm and has been serving as the planning program manager for the BART Silicon Valley Extension Program which is being undertaken by the Santa Clara Valley Transportation Authority (VTA). VTA provides urban, public transport modes that are safe and efficient, offering affordable modes of connectivity throughout the region.
For the last ten years, Leyla has been managing the development of BART Phase 1, Berryessa Extension part of the project, which includes the design of the Milpitas and Berryessa Campuses. She will be taking on a similar role for Phase 2, where BART service will continue downtown to San Jose and Santa Clara.
Leyla is experienced in all aspects of transit planning and engineering initiating new systems to expanding existing systems. She has extensive experience with FTA New Starts, NEPA, and other federal programs for both funding and permitting. She has a Bachelor of Science in Environmental Science, a Master of Arts in Environmental Geography, and Master of Science in Civil Engineering. She has over 22 years of civil engineering experience, and is a Senior Vice President Associate at Kimley-Horn—where she works with public and private clients on a wide range of transit and transportation planning projects.