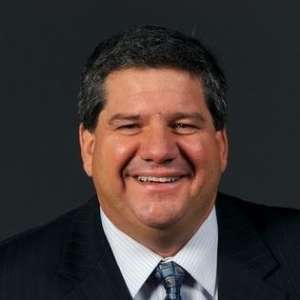 Jim Grubb
VP, Emerging Technologies
Cisco
San Jose Director
Jim Grubb is a visionary leader in the Product Solutions and Industry Marketing team responsible for Emerging Technologies. Jim is passionate about early positioning and differentiation of Cisco innovation and technology. Instrumental in bringing new solutions to life, Jim ensures that Cisco is delivering products, solutions and services that meet our customers' critical business requirements.
Prior to joining Cisco, Jim established one of the first computer retail outlets in southern New Hampshire, which he operated until joining Digital Equipment Corporation in 1983.  During his ten years at Digital, Jim led various strategic initiatives and was a technical leader in Digital's West Coast Sales operation.
Since joining Cisco in 1993, Jim has held various positions in technical marketing and product management at Cisco until 1998 when he began leading technology demonstrations with Cisco CEO John Chambers.  Since then, Jim has been enabling Cisco customers with an understanding of innovative technology solutions and their implications to business opportunities for strategic and competitive advantage. During his tenure as Chief Demonstration Officer, Jim has presented at hundreds of industry events, including demonstrations for US Vice President Al Gore, Russian Prime Minister Viktor Chernomyrdin, Secretary of State Madeleine Albright, US Senator Hillary Clinton, Mexican President Vicente Fox, Prime Minister Tony Blair, Fortune 500 CEOs and Cisco customers and employees.
Jim is a commercial pilot, musician, astronomer, and an avid boater.