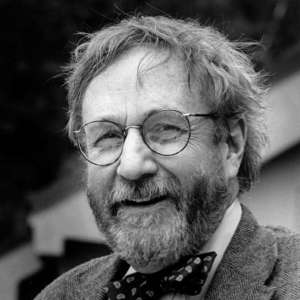 George Miller
Partner/Gin Steward
Sam's Grill
San Francisco Director
I grew up in Sioux Falls, South Dakota, attended the University of Pennsylvania (on a "geographic" scholarship), served in the U.S. Army and received an MBA from Berkeley in 1966. After a reasonably successful 35-year career in the mutual fund business (American Express and Capital Research), I left my day job in order to spend full-time making the world a better place. I have been involved in a number of environmental causes over the past forty years, the latest being to restore the Hetch Hetchy Valley, in effect creating another Yosemite. I developed my "estate plan" many years ago: give everything away, live to be 80, have a double vodka and die broke. The two biggest successes of this undertaking are a microcredit program in Vietnam (which has served 45,000 poor women) and the Miller Scholars. I am extremely proud of these "investments" and it has been a lot of fun. I have been a Trustee of the UC Berkeley Foundation for several years and am a serious supporter of the Cal Band.
Trustee, UCBF Foundation (2000-present)
UC Berkeley Library Advisory Board (1998-2009)
Director and Chairman, Marshall Hale Hospital (now CPMC) (1966-1985)
President, The Income Fund of America (retired)
Chairman, Capital Research Company (retired)
Executive Vice President and Director, American Express Investment
Management Company (1968-1975)
Builder of Berkeley
Lifetime Honorary Member: Cal Band
Founder, Miller Scholars Program
Vice Chair, UCBF Campaign Steering Committee
Former Director: Save San Francisco Bay, Market Street Railway, Americans for Legal Reform, NOLO Press, Leadership Council, Oxfam America, National Council, Environmental Defense Fund.