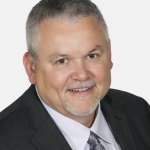 Gary Teague
Regional Executive Real Estate Banking Group
Bank of America
San Francisco Director
Gary Teague is responsible for overseeing Commercial Real Estate Banking (CREB) Region for the Pacific Northwest. CREB serves privately-owned professional developers and investors of income producing real estate, including retail, office, industrial, and multifamily properties.
We provide a full range of banking services, including construction and interim financing, treasury management, interest rate protection products, capital markets services, permanent debt placement and private wealth management.
Gary started his career with Bank of America in 1992 in Seattle and moved to San Francisco in January of 2000. He has been involved in Commercial Real Estate Finance for 35 years. He graduated from Washington State University in 1983 with a degree in Finance.
He is currently on the following Boards:
Board of Trustees for Washington State University Foundation
Executive Council for the San Francisco ULI Council (Urban Land Institute)
Board of Directors for SPUR (San Francisco Bay Area Planning and Urban Research
Association)
Board for Directors for YMCA of San Francisco
Executive Committee of the Board of Directors for YMCA of San Francisco
Chair of the Capital Assets Sub-Committee for YMCA of San Francisco