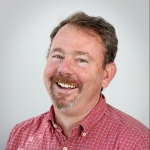 Doug Shoemaker
President
Mercy Housing California
San Francisco Director
Doug Shoemaker currently serves as President of Mercy Housing California, one of the
largest non-profit housing providers in the state. Mercy develops, manages, and provides
services to senior, family and supportive housing throughout California.
Prior to Mercy, Doug served as the Director of the Mayor's Office of Housing (MOH),
San Francisco's housing finance and community development agency. Mr. Shoemaker
led various key mayoral initiatives at MOH, including the launch of HOPE SF, San
Francisco's groundbreaking effort to revitalize five distressed public housing sites into
mixed income communities. Catalyzed by local funding, these efforts will result in over
$1 billion in private investment in San Francisco.
As senior staff to the Mayor, Mr. Shoemaker led a wide-range of interagency housing
policy work, including the city's Citywide Loan Committee which coordinates funding
from four city agencies for affordable housing and supportive housing development. As
part of the City's Five Year Plan to End Homelessness, he oversaw the funding of over
800 units of supportive housing, including the launch of the city's effort to address
homelessness among emancipated foster youth. In addition, he directed the development
of housing plans for the Candlestick Point/Hunters Point Shipyard Plan, Treasure Island,
and the Eastern Neighborhoods Plan.
Prior to joining MOH, Mr. Shoemaker served as Deputy Director of the Non-Profit
Housing Association of Northern California. From 2001 to 2006, he directed NPH's
policy and advocacy work with housing finance agencies as well as the State Legislature.
Mr. Shoemaker started his career in housing as a project manager for Mission Housing
Development Corporation, a community-based housing developer in San Francisco. At
MHDC from 1995-2000, he developed the first affordable housing community in the
Mission Bay neighborhood of San Francisco and helped to develop numerous supportive
housing developments in the Mission District and South of Market.
Mr. Shoemaker serves on the Board of Governors for California Housing Consortium,
and the Northern California Leadership Council for Enterprise Community Partners. He
previously served on the Treasure Island Development Authority, chaired the High Cost
Cities Housing Forum and was President of the California Association of Local Housing
Finance Agencies. In the past, he served as President of the Citizen's Advisory Council
for the Metropolitan Transportation Commission and as a member of the Board of
Housing California, the Bay Area Transportation and Land Use Coalition (now
TransForm), the Mayor's Transition Team for the San Francisco Housing Authority, and
the San Francisco Board of Permit Appeals.
Previously, Mr. Shoemaker taught housing policy at the Department of City and Regional
Planning at the University of California at Berkeley and authored reports for the Center
for Transit-Oriented Development and Policy Link.