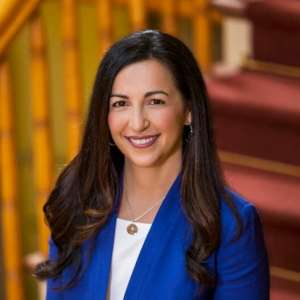 Dori Yob Kilmer
Co-chair, Litigation Department
Hopkins & Carley
San Jose Director
Dori is the Co-chair of Hopkins & Carley's Litigation Department. She represents a wide range of clients in complex real estate, land use, and business litigation matters. Dori regularly represents developers and property owners in disputes involving: Real estate purchase and sale transactions, Real estate investment fraud, Commercial landlord-tenant, Boundary and property lines, and Easements.Dori also regularly appears on behalf of clients at City Council meetings, Planning Commission meetings, and hearings before County Boards of Supervisors.
In addition to her professional leadership and success, Dori is also an active and engaged leader within the community. She previously served as Chair of the San Jose Planning Commission where she helps oversee the administration of long-range planning projects, such as the Envision San Jose 2040 General Plan, as well as the processing of land development applications in conformance with the City's long-range planning goals.
A 2009 graduate of the Community Leadership San Jose program, Dori was honored in the 2010 edition of The Recorder's California Million Dollar Verdicts as part of the team of lawyers who won a verdict in excess of $14 million for a client. In 2016, Dori was honored by the Silicon Valley Business Journal as a "Rising Star" in their "40 Under 40" list, and in 2015, as one of the 100 most influential Women in Silicon Valley. From 2011 through 2015, she has been selected as a Northern California Rising Star by Super Lawyers.
While in law school, Dori also served as a judicial extern to Hon. Jeremy Fogel in the United States District Court for the Northern District of California.