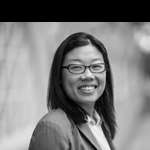 Charmaine Yu
Partner
Coblentz, Patch, Duffy & Bass, LLP
San Francisco Director
Partner
Charmaine Yu is an experienced litigator in state and federal courts at both the trial and appellate levels. She has successfully defended development project approvals against challenge under the California Environmental Quality Act (CEQA), as well as other state and local land use laws.  She represents clients in a wide range of other litigation, including contract and partnership disputes, business torts, unfair business practices actions, and employment-related matters, with a particular expertise in defending wage and hour cases.
Before joining the firm, Charmaine was an attorney for the San Francisco Public Defender's Office where she was lead counsel in 35 jury trials and more than 20 appellate matters.  She also served as a law clerk to the Honorable Royce Lamberth, Chief Judge of the United States District Court for the District of Columbia.
Professional Activities
Charmaine is a member of the State Bar of California.
Education
Charmaine graduated cum laude from the Georgetown University Law Center in 2001, where she served as Editor-in- Chief of The Georgetown Law Journal.  She graduated magna cum laude from Duke University in 1998.
Notable Representations
Coblentz attorneys defended a complaint to remove family members as general partners from a limited partnership and asserting cross-complaint for dissolution of a parallel family business involving commercial real estate holdings. They negotiated a settlement involving the separation of family businesses and the separation of interests in multiple family trusts.
More about Charmaine
As part of my work at Coblentz, I was deeply involved in various litigation concerning the Forty Niners' new stadium in Santa Clara, and have also represented other developers in various projects in and around San Francisco.
About my non-legal life . . .
I grew up in Sacramento, and then lived on the East Coast for almost ten years.  I've lived in the City for more than twelve years, and specifically in the Dogpatch neighborhood for ten years.  I'm currently on the Board of Good Samaritan, which is a family resource center (preschool, health clinic, and many other services) for newcomers to San Francisco. I have a 15-month old daughter named Natalie (who is, of course, my sun, moon, and stars).
Since moving to Dogpatch, I've been actively involved in various and sundry neighborhood political issues.  About five years ago, I was the lead rep for my neighborhood in a negotiation to get residential parking permits in Dogpatch, and I was also the lead rep for my neighborhood when we were considering converting a portion of a neighborhood park to a dog park.  Both of those were lengthy processes, and bothended up being mediated by staff members from Sophie Maxwell's office.  I'm not sure why I volunteered to be involved with two neighborhood issues that cause people to hate one another for generations, but there you go.
Finally, I'm also deeply involved in my husband's business, Elite Audio at 5 th  and Folsom in SOMA.  It's a combination Blue Bottle café and high-end audio/home theater store. Elite Audio is a whole other universe of my life  -- suffice it to say that it is very interesting to own and operate a small business in San Francisco.  Sometimes lovely and wonderful, but other times, a profoundly challenging experience.