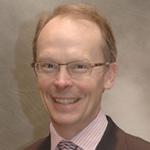 Bob Gamble
Sr. Managing Consultant, Public Financial Management
Executive Board Treasurer, San Francisco Director
Robert Gamble is a Managing Director in PFM's San Francisco office. His major focus at PFM has been the development and implementation of public-private partnerships (P3) and the creation of public financing strategies in support of those partnerships. In this area, he has supported the development of Yerba Buena Gardens, Rincon Point South Beach, and AT & T ballpark in San Francisco. In addition to general policy and financial work, he also focuses on the financing of affordable housing and financing of non-profit facilities.
With over 25 years in public finance and policy, Mr. Gamble previously served as Budget Director of the city and County of San Francisco under two mayors, Chief Financial Officer of the San Francisco Redevelopment Agency, and Executive Director of the Richard and Rhoda Goldman Fund.
His undergraduate degree is from Duke University and his Masters of Public Policy is from the Graduate School of Public Policy at the University of California at Berkeley.