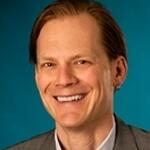 Aaron Johnson
Vice President, Customer Energy Solutions, Pacific Gas and Electric Company
San Francisco Director
Aaron Johnson is Vice President of the Customer Energy Solutions (CES) organization at Pacific Gas and Electric Company (PG&E) overseeing demand-side customer solutions, including energy efficiency, demand response, time-variable pricing options, electric vehicles and distributed generation.
Prior to his current role, Aaron directed various customer-focused programs and led work on PG&E's policy, planning and development of renewable energy as part of the wholesale power organization. Before joining PG&E, Aaron worked at the California Public Utilities Commission (CPUC) as energy advisor to two Commissioners and was a member of the senior management team.
Aaron holds a bachelor's degree in optical engineering from the University of Rochester and a master's degree in electrical engineering from the University of New South Wales in Australia. He also serves on the board of SPUR, a non-profit think tank and civic planning organization focusing on holistic solutions to urban issues.