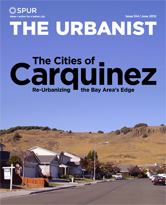 While these ten cities may not be on everyone's radar, together they represent a tremendous opportunity for long-term growth in the region.
Solving the problems of the Cities of Carquinez means embracing the subregion's economic, racial, and social diversity.
An urban planner finally stops to take a look around — and not just a drive right through — a region in his own backyard.