How Do We Transform Diridon Station?
17 rules for a great train station
May 22, 2017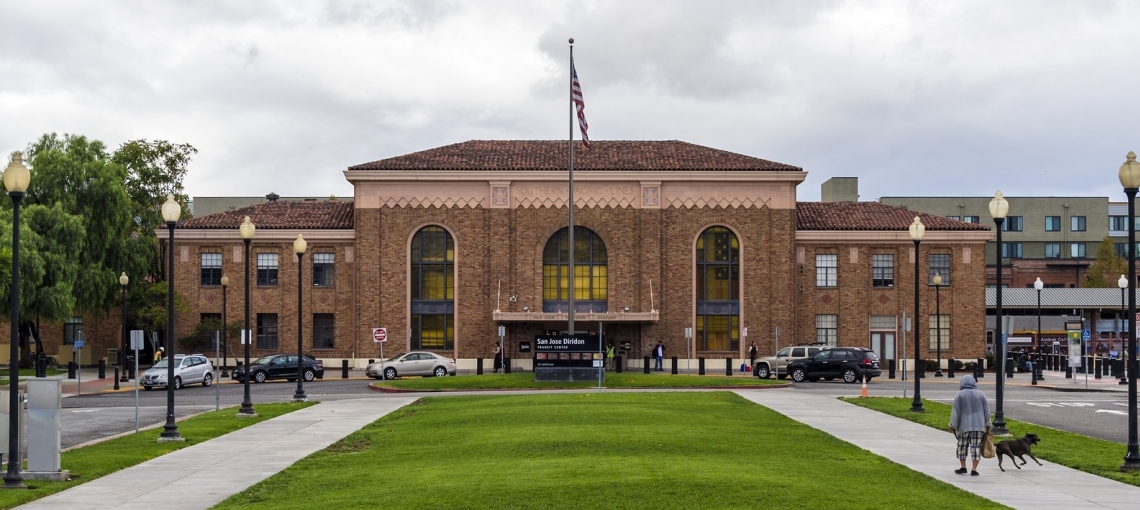 Around the world, train stations are not just transportation projects but city-building projects. The remaking of Diridon Station is San Jose's largest and most significant city-building project to date. In the not-so-distant future, the station will connect BART, a faster Caltrain and high-speed rail — and the 240 acres around it will be developed into a new city center. Together, these projects have the potential to be transformative. Particularly now — with the recent announcement that Google is looking to build a major new campus at Diridon Station — we have an opportunity to realize a more urban, vibrant, transit-rich and people-first future for downtown San Jose. 
But success is not assured. If we are to take advantage of the historic investments in Diridon, we will need to be ready to make some big moves. The decisions that are made today will outlast us.
San Jose is not the first city to undertake such an ambitious transformation. We have a lot to learn from other countries and cities that have already done this. This issue of The Urbanist — together with an exhibition on view at SPUR San Jose — explores a select group of cities and their rail stations to identify what we can learn from them. While the three stations featured in this issue are unique, each can offer creative ideas and best practices — as well as cautionary tales — for Diridon.
Based on our lessons from Rotterdam Centraal Station, Toronto Union Station and Denver Union Station, we recommend the following ideas for creating a great station:
17 Rules for a Great Train Station
1. Commit to a single, shared vision that is not weighed down by present-day conditions, constraints and uncertainties.
2. Create the right governance structure to implement that vision.
3. Create significant new resources for public improvements, transportation infrastructure and service, and maintenance.
4. Implement a phased development approach as a bridge between today's opportunities, culture and technology and those that will be in place 50 years from now.
5. Maximize development capacity near the station.
6. Prioritize high-density employment uses in the station area.
7. Add housing, cultural and educational uses to support round-the-clock activity.
8. Design is not a luxury. New development must be designed to make transit successful, support walkability and build connections between neighborhoods.
9. Design the station with bold visual impact, a station that shapes and showcases San Jose's identity.
10. Design the station to connect seamlessly to nearby neighborhoods and embed the station into a network of well designed and well-used public spaces.
11. The station is an anchor of activity. Program the station buildings with meeting spaces, shops, restaurants, public art and other amenities.
12. Grow rail service significant in and through the region by using the station's track and platform space efficiently.
13. Design the station so that transit connections are easy, comfortable and quick.
14. Make transit service frequent, fast and all-day, commensurate with the type of place Diridon is envisioned to be.
15. Coordinate transit schedules, fare payment and signage so that people experience Diridon as part of one regional and statewide train system. Design the station to support this integration.
16. Improve the pedestrian and bicycle networks and give these modes the best access to the station.
17. Minimize the supply of parking in the station area and price it appropriately.
Read on for a deeper look at what we learned from station projects in other cities: