The Numbers: SF's Compost Program Offsets 2 years of Bay Bridge Traffic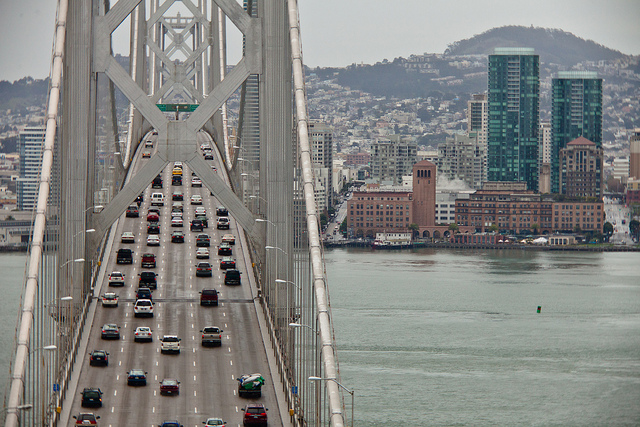 San Franciscans have been throwing compostable waste into the "third bin" for 15 years now, since we began a composting pilot program in 1996. But anyone who thinks the third bin has only tertiary importance should know that since its beginning, San Francisco's composting program has offset 354,600 metric tons of greenhouse gasses, equivalent to the emissions of all vehicles crossing the Bay Bridge for over two years. San Francisco has collected over 907,000 tons of compostable waste since the program began. Recology, the company that collects our garbage and recyclables, has converted that matter into 95,000 cubic yards of finished compost a year.
Last year, 77% of San Francisco's waste was diverted to compost and recycling programs. This surpassed the goal of 75% waste diversion by 2010 set by the Board of Supervisors in 2002. The city has adopted a long-term goal of reaching zero waste, and the Department of Environment is recommending that the city aim to reach this goal by 2020.
Other Sources:
EPA's definition of methane and related links>>