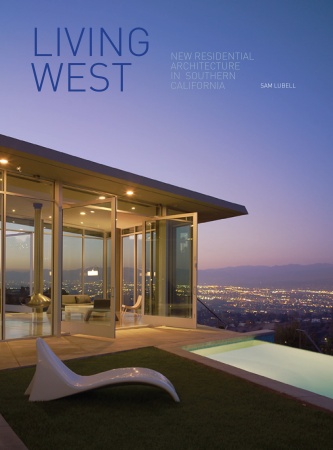 Don't miss this presentation by Sam Lubell, editor of the California edition of The Architect's Newspaper and author of Living West: New Residential Architecture in Southern California, published this month by Random House.

The details:
Tuesday, October 27, 6 pm--presentation and book signing
SPUR Urban Center, 654 Mission Street, SF
Free for SPUR members; $5 general admission

See below (or here) for more info. See you tomorrow night!
A dense concentration of design talent, uniquely varied topography, and one of the world's most pleasant climates have made Southern California a crucible of architectural innovation. There, forward-looking clients respond to dramatic modern interpretations of form and site that capitalize on natural light and magnificent ocean views, perch delicately on steeply graded land, or maximize privacy on a sliver of a city lot.

Thirty of the best designs by the most creative firms portray the diversity of Southern California's architecture. Author Sam Lubell draws examples from Montecito to San Diego and the arid conditions of Joshua Tree to illustrate the wide range of responses to geography, budget, and space. Featured architects include Barbara Bestor, Belzberg, Griffin Enright, Lorcan O'Herlihy, Michele Saee, the Office of Mobile Design, and Predock Frane, among others.