Oakland
SPUR Oakland Open House
| Wednesday, January 27, 2016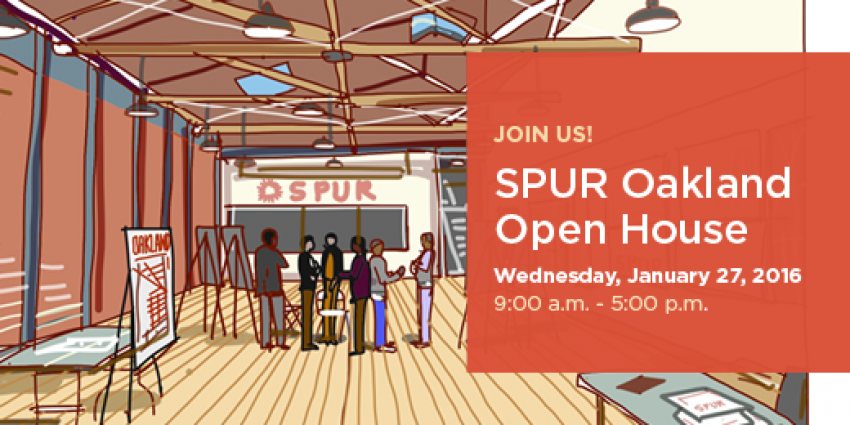 Illustration by Douglas Wittnebel
About
THANK YOU to all who joined us for a successful grand opening of our new space in downtown Oakland.
See photos from the event:
https://www.flickr.com/photos/urbanists/albums/72157664219088275
SPUR Oakland Open House
took place on
Wednesday, January 27, 2016
1544 Broadway, Oakland
9 a.m. – 12 p.m. Meet and greet with Oakland Director Robert Ogilvie and SPUR policy staff
12:30 p.m. – 1:30 p.m. Prototyping to Placemaking: Experiments, Experiences and Engagement*
1:30 p.m. – 4 p.m. What Makes You Hopeful About Oakland?: An Afternoon of Art, Design and Music
4 – 5 p.m. Happy Hour: A Toast to SPUR Oakland**
Thank you to TCA Architects for their donation of Blue Bottle coffee.
**Bites generously provided by Hugh Groman Catering
**Beverage service generously provided by 1544 Events
Admission
*Lunchtime Forum was free to SPUR members and backers of our SPUR Opens on Broadway campaign; $10 for all other attendees.
Other events were free.
Bike parking available at the bike shop at 18th & Broadway (it is free)
Closest BART stop: 19th Street, Oakland