10:30 a.m. | Tuesday, November 18, 2014
Silver SPUR Sponsorship Pledge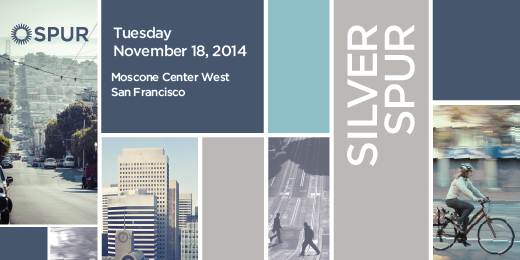 2014 Silver SPUR Awards Luncheon
Tuesday, November 18, 2014
Opening Reception: 10:30 a.m. - 12:00 p.m.
Luncheon & Awards: 12:00 p.m. - 1:30 p.m.
Moscone Center West, Third Floor
San Francisco
The Silver SPUR Award is the most prominent award for lifetime civic achievement in San Francisco. The Silver SPUR Awards Luncheon honors distinct individuals whose goals and achievements have made San Francisco and the Bay Area a better place to live, work and play.
This year, please join us in honoring:
Clothilde Hewlett
Ron & Barbara Kaufman
Michael Painter
Leslie Tang Schilling
2014 Event Chair:
Anna Cheung
President & CEO, St. Mary's Medical Center
Chair, San Francisco Section
Hospital Council of Northern & Central California
Purchase your ticket today! >>
Please note: Ticket prices increase on November 1.
This year, SPUR is proud to honor five remarkable Bay Area leaders:
Clothilde Hewlett is an attorney who has achieved an incredible breadth of accomplishments during a career that has spanned statewide policy roles in government, law enforcement and criminal justice. Now, as a public policy attorney with Nossaman LLP, she facilitates public-private partnerships in transportation, infrastructure, clean technology and real estate. Her lifetime of experience with local and statewide policy issues, as both a civil servant and deeply engaged citizen, makes this work possible. Humble beginnings have inspired Cloey to give back as an advocate for philanthropic commitment to women and children in poverty. She currently serves on the board of the San Francisco 49ers Foundation.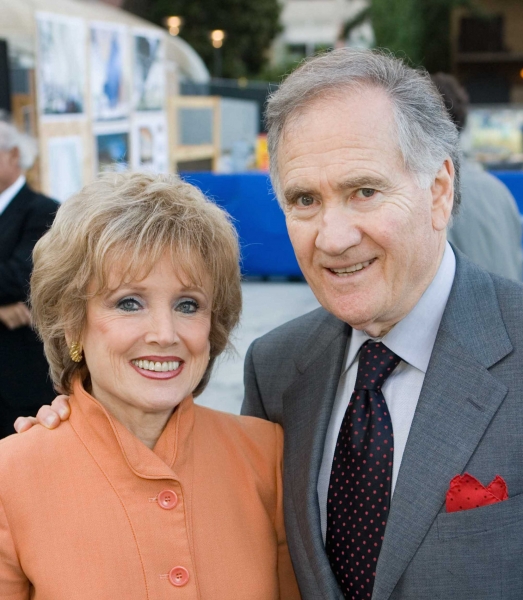 Ron Kaufman has been working for half a century to preserve the historic character of one of the city's oldest neighborhoods. Through The Ron Kaufman Companies, he has helped create historic reuses for a majority of the Old North Waterfront area of San Francisco. He has been a vital force in the business and philanthropic community, serving on and often chairing numerous boards, including those of the California Pacific Medical Center, the Jewish Community Federation, the Bernard Osher Foundation, Jewish Family and Children's Services of San Francisco, United Way and the UCSF/Mt. Zion Board. He has played a critical convenor role, wading through tricky political waters for many of the city's biggest projects.
Barbara Kaufman hosted Call for Action, a top-rated consumer advocacy radio show on KCBS-AM. This high-profile role led her to win a citywide seat on the San Francisco Board of Supervisors. During her tenure she served as a good government steward, culminating in the 1996 reform of San Francisco's city charter. Barbara served on the Federal Reserve Board's Consumer Advisory Council, as chairwoman of the Bay Conservation and Development Commission and on the Metropolitan Transportation Commission. In 2004, she was appointed director of the San Francisco Regional Office of Governor Arnold Schwarzenegger. Barbara has also served as a leader in the Jewish community in San Francisco.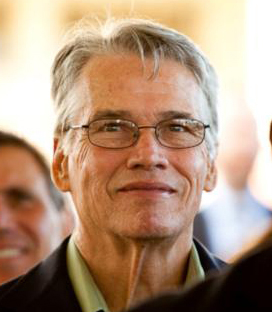 Michael Painter is owner/president of MPA Design and has offered design development strategies and solutions for award-winning projects since 1969. As Doyle Drive becomes the Presidio Parkway, we are witnessing Michael's compelling vision to replace the U.S. Army's utilitarian drive with a road worthy and respectful of a national park. Over MPA Design's 45-year history, his urban designs have won accolades from the American Society of Landscape Architects, the American Institute of Architects, UC Berkeley's Department of Landscape Architecture and the Lambda Alpha Honorary Land Economics Society. Michael earned his Bachelor of Arts in landscape architecture from UC Berkeley and his master's in urban design from Harvard University. He serves on the SF Architectural Heritage Board and SPUR's Advisory Council.​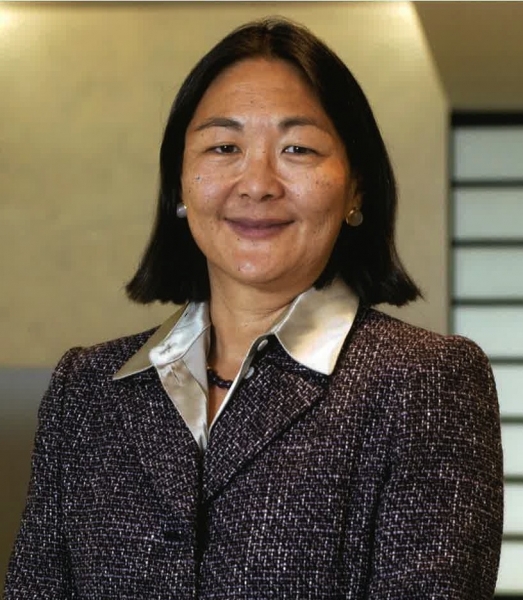 Leslie Tang Schilling spent her first 20 years in Hong Kong, where her family saw its fortune torn down and rebuilt three times over before immigrating to the United States. A graduate of UC Berkeley and the Thunderbird School of Global Management, she is living testament to the strength and talent of California's immigrant community. Leslie is a co-founder of the successful Union Square Investment Company with her husband, Alexander H. Schilling. She has been active in many civic and advisory groups that aid small business owners and woman- and Asian-owned businesses, most notably the Asian Business League of San Francisco, the San Francisco Economic Development Corp. and the State of California Small Business Advisory Board. She also served eight years on the Board of Regents of the University of California.
Our sponsors are important partners in honoring and celebrating our four award recipients.
Corporate sponsorships range from $1,000 - $25,000 and provide many valuable and tangible benefits. (Individuals may sponsor at the $500 level and up).
Sponsorship Information Packet >>
Sponsor Benefit Matrix: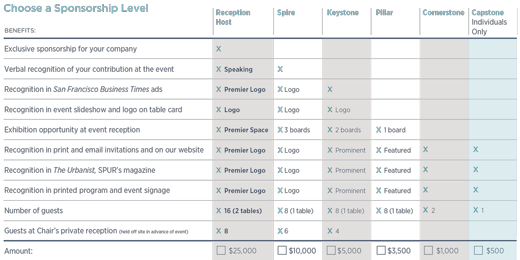 Click to enlarge sponsorship benefits chart >>
For more information on sponsorship opportunities, contact Vanessa Bilanceri, corporate relations manager, at 415.644.4882 or events@spur.org.

2014 SPONSOR TIMELINE
For greater benefits, pledge your support by these specific dates:
Wednesday, September 17 Deadline for inclusion in first email invitation
Wednesday, September 17 Deadline for inclusion in October issue of The Urbanist
Wednesday, September 24 Deadline for inclusion in printed invitation -- *DEADLINE EXTENDED until Tuesday, September 30
Tuesday, October 14 Deadline for inclusion in SF Business Times ad
Wednesday, October 15 Deadline for inclusion in second email invitation
Wednesday, October 22 Deadline for inclusion in November issue of The Urbanist
Tuesday, October 28 Deadline for inclusion in SF Business Times ad
Wednesday, November 5 Deadline for inclusion in third email invitation
Wednesday, November 5 Deadline for name/logo in event program
Wednesday, November 5 Deadline to showcase exhibit board at reception
Tuesday, November 11 Deadline for name/logo in event signage and slide show
Tuesday, November 18 Event date and final deadline for sponsorships
Tuesday, November 18 Deadline for inclusion in the December issue of The Urbanist
Sponsors added every Friday to SPUR's event website.

*Please note: to ensure you make the sponsorship recognition deadlines, please alert us of an incoming registration form and/or payment in the mail by first making an online pledge at spur.org/silverspur or by emailing us at events@spur.org.
For more information on sponsorship opportunities, contact Vanessa Bilanceri, corporate relations manager, at 415.644.4882 or events@spur.org.
SPUR is a 501(c)(3) nonprofit organization and sponsorship is tax deductible to the full extent of the law. SPUR's tax ID is 94-149-8232.
Thank you to our 2014 sponsors: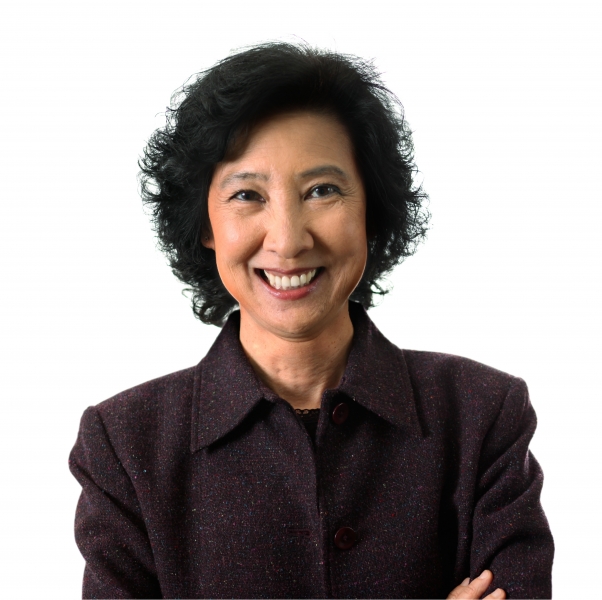 Anna Cheung​
President & CEO, St. Mary's Medical Center
Chair, San Francisco Section
Hospital Council of Northern & Central California
Event Chair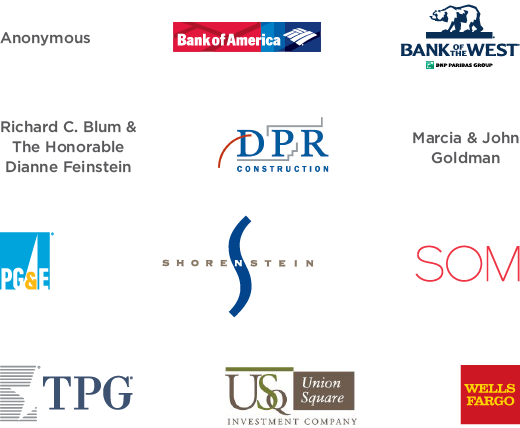 AECOM
Arup
Autodesk
Carmel Partners
CH2M HILL
Chancellor Hotel
Comcast
Crescent Heights
Deutsche Asset & Wealth Management
Dignity Health
EHDD
Emerald Fund
Forest City
Genentech
Gensler
​Gibson Dunn & Crutcher LLP
Hathaway Dinwiddie Construction Co.
David & Jane Hartley
The Herbst Foundation Kilroy Realty Corporation Lend Lease
Lennar Urban
Macys.com
McKenna Long & Aldridge LLP

MJM Management Group
Northern California Carpenters Regional Council
Nossaman LLP
Perkins + Will
Port of San Francisco Presidio Trust
Recology
Riverbed Technology Inc. Salesforce.com
San Francisco 49ers Foundation
The San Francisco Foundation
San Francisco International Airport
San Francisco Waterfront Partners, LLC
Roselyne C. Swig
Tishman Speyer
Trumark Urban
Union Bank
Webcor Builders
Westfield San Francisco Centre/Metreon
Diane B. Wilsey
Wilson Meany

1481Post Street, an ADCO Project
Allen Matkins LLP
AvalonBay Communities, Inc.
BAR Architects
Andy & Sara Barnes
BCCI Construction Company
Bishop Ranch, a Sunset Development Company Project
Bohlin Cywinski Jackson
Boston Properties
BRIDGE Housing
Burke, Williams and Sorensen, LLP
BuroHappold Engineering
Cahill Contractors, Inc.
California Academy of Sciences
Cannon Constructors North, Inc.
Charles Salter Associates
Coblentz Patch Duffy & Bass LLP
Commune Hotels & Resorts
David A. Coulter
Cox Castle & Nicholson, LLP
David Baker Architects
Rob Evans & Terry Micheau
Farella Braun + Martel LLP
Fine Arts Museums of San Francisco
Linda Jo Fitz
Flood Building
Fort Mason Center
David A. Friedman & Paulette J. Meyer
Gerson Bakar & Associates
Golden State Warriors
Anne Halsted & Wells Whitney
Handel Architects
Hanson Bridgett LLP
HNTB Corporation
Vince & Amanda Hoenigman
​The John Stewart Company
Kaiser Permanente
John Kriken & Katherine Koelsch Kriken
​Richard & Marilyn Lonergan
​Lowney Architecture
Martin Building Company
MBH Architects
McKesson
Mission Bay Development Group, LLC
Moscone Emblidge Sater & Otis
MPA Design
Nishkian Menninger

Nibbi Brothers General Contractors
​NRG Energy Center San Francisco
Ogden Contract Interiors, Inc.
Paul Hastings LLP
Parsons Brinckerhoff
Pillsbury Winthrop Shaw Pittman LLP
Plant Construction Company, L.P.
Polaris Pacific
Prado Group
Project Management Advisors, Inc.
Related California
Reuben, Junius & Rose, LLP
ROMA Design Group
Paul Sack
San Francisco Association of Realtors
SFCTA/Presidio Parkway Project Group
San Francisco Giants
San Francisco Municipal Transportation Agency
San Francisco Parks Alliance
San Francisco Public Utilities Commission
San Francisco State University
San Francisco Travel Association
Paul & Lynn Sedway
​Solomon Cordwell Buenz
​SPI Holdings, LLC
Steinberg Architects
Suffolk Construction
Sutter Health / CPMC
The Swig Company
Swinerton Builders
TEF
TMG Partners / Avant Housing
V. Fei Tsen / Chinatown Community Development Center
Turner Construction Company
Turnstone Consulting, a division of SWCA, Inc.
Union Square Business Improvement District
Universal Paragon Corporation
UC San Francisco
University of San Francisco
Woods Bagot Architects
WSP Group

Michael Alexander
Alfa Tech, Inc.
Avila and Associates Consulting Engineers, Inc.
BCV Architects
Bentall Kennedy
Brian Spiers Development
Jim Chappell
Claudine Cheng
CMG Landscape Architecture
Equity Community Builders
Fougeron Architecture
Rod Freebairn-Smith & Janet Crane
Fritzi Realty
Gaia Fund
Google
Goodyear Peterson Hayward & Associates
Group I
Stan Herzstein & Lynn Altshuler
HKS Architects
IBEW Local 6
Jurika, Mills & Keifer, LLC

Gia Daniller-Katz
Jean Fraser & Geoffrey Gordon-Creed
Ruth & Alfred Heller
Laurie A. Johnson, AICP
Patricia Klitgaard
​Tomiquia Moss
Adhi Nagraj


Barbara & Ron Kaufman
Ann & Jim Lazarus
Susan Leal & Susan Hirsch
MacKenzie Communications
​Mercy Housing of California
Carol & Ezra Mersey
Beverly Mills
Mithun|Solomon
Moss Adams LLP
Municipal Executives Association
Murphy Burr Curry, Inc.
OJK Architects
Panoramic Interests
Pelli Clarke Pelli Architects, Inc.
Pfau Long Architecture
Presidio Bank
Public Financial Management, Inc.
N. Teresa Rea
Red and White Fleet
Sack Properties
San Francisco Building and Construction Trades Council
S.F. Firefighters Local Union 798

Rabbi Stephen S. Pearce, PhD
Warner Schmalz
Bill Stotler
Michael Teitz, PhD
Irene Lindbeck Tibbits
​Chuck Turner
Steven Winkel, FAIA, PE, CASp
Media Sponsor: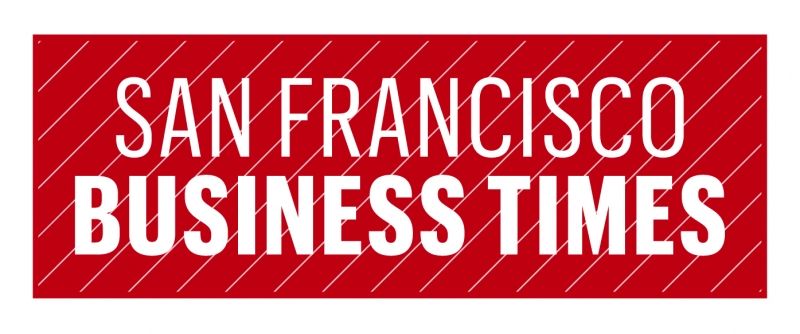 Sponsor list as of 10.16.14
Refund Policy
Sponsorship payments will not be refunded, as sponsorship benefits take effect immediately and are on-going through the date of the event.
Individual ticket purchases If the refund is requested more than 2 business days and less than 10 business days prior to the event, a 25% refund can be issued upon request. Any requests for refunds received less than 2 days prior to an event cannot be accommodated.
Thank you for your support of SPUR and your understanding that costs accrue on a per-guest basis before an event takes place.