A farming classroom in New York, rethinking zoning laws in DC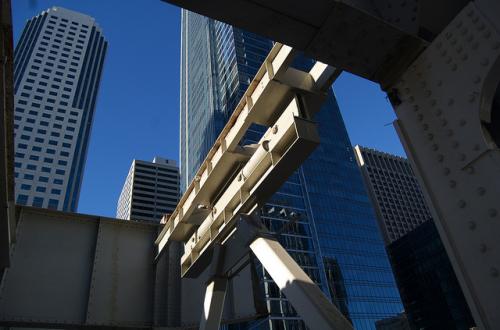 Demolition of the Transbay Terminal
School Brings Farming to the Big Apple: A formerly vacant lot in the East Bronx now serves as a classroom for The New York City School of Urban Agriculture, a new venture aimed at helping students use urban farming to foster a healthy food culture in their community.

Washington Rethinks its Rules on Building Height: Washington, D.C. is reexamining its outdated zoning laws that restrict building height in the city. While some argue that taller buildings would diversify the cityscape, allow for greener construction, and prevent gentrification, others worry that raising the height limit could jeopardize the unique character of the city.

Lindin Alley Planners in SF Went Extra Mile: After five years, numerous bureaucratic hurdles, and lots of determination, Lindin Living Alley has finally sprung up in Hayes Valley, adding to the collection of SF parks created by "bootstrap urbanism."

Neglect Threatens Many of Italy's Cherished Ruins: Over the centuries, Italy's ruins have survived earthquakes, volcano blasts and pillaging, but as of recently, some of them are crumbling due to poor upkeep and negligence alone. The loss of such treasures could spell trouble for the country's tourism industry.

Market on a Mission: Thanks to neighborhood planner Jeremy Shaw, a once derelict block in SF's Mission District is now home to a vibrant community market hosting music, food and family activities every Thursday.

Photo Credit: Colleen McHugh