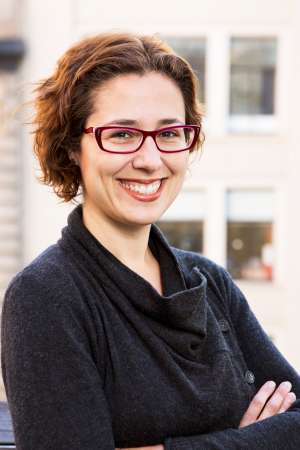 SPUR policies and positions; the Resilient City initiative
Sarah Karlinsky is responsible for managing SPUR's policy and public engagement efforts. Prior to joining SPUR, Sarah developed affordable housing throughout the Bay Area with Mid-Peninsula Housing Coalition (MPHC), one of the largest nonprofit developers of affordable housing in the Bay Area. Sarah is a board member of the Community Housing Partnership (CHP) an organization that creates, implements and demonstrates solutions to homelessness by working in partnership with people in San Francisco who would otherwise be without a home. Previously she served on the boards of TransForm and Urban Ecology and has taught land use planning at San Francisco State University.
Sarah is the author of Smart Growth and Community Development Corporations: Putting Policy into Practice, published by the National Reinvestment Corporation and the Joint Center for Housing Studies at Harvard University. She has also authored several essays on planning, including "The Long Road Home: What Has the Market and Octavia Plan Taught Us About Community Planning in San Francisco?" and "Toronto's Good Bones."
Sarah began her career teaching urban planning to middle school students as a Teach for America Corps Member in Baltimore, Maryland. She received her Master's degree in public policy and urban planning from the Kennedy School of Government at Harvard University. She also holds a BA in history from Columbia University.