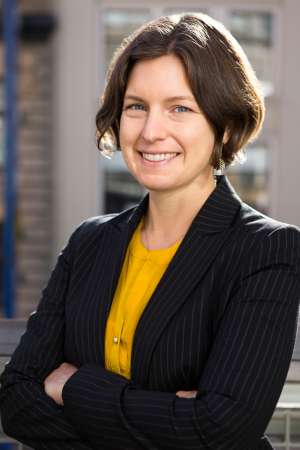 Sustainable Development Policy Director
Sustainable Development and environmental sustainability programs
Laura Tam coordinates SPUR's work in five major policy areas: green buildings, water supply, wastewater, energy and climate change.
Prior to joining SPUR, Laura worked for the U.S. Environmental Protection Agency's Office of Inspector General, where she conducted research and analysis that produced recommendations for the EPA to better manage environmental problems. In this position, she worked on a variety of policy issues, such as enforcing the Clean Water Act and managing electronic waste. She previously worked for the Northern Forest Center on rural development and conservation in the Northeast. She is the author of the book, At Home in the Northern Forest.
Laura earned a Master's degree in environmental management from the Yale School of Forestry and Environmental Studies, and received her BA in Geography from Dartmouth College.
Originally from Honolulu, Laura has lived in San Francisco since 2003, and in her free time, enjoys running, yoga, and spending time in San Francisco's natural areas with her family.