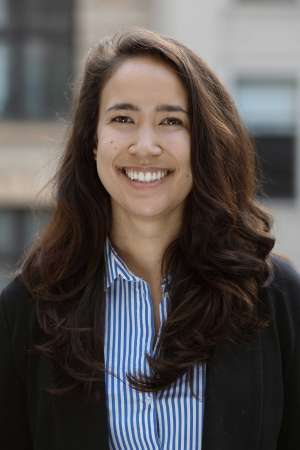 Alyssa Kies
Chief of Staff
CEO support, board support
President's Office
Alyssa Kies serves as Executive Assistant and Board Liaison at SPUR's San Francisco offices. Her responsibilities include providing administrative assistance to SPUR's President & CEO and Board of Directors.
Prior to this role, Alyssa served as a Communications Intern at SPUR, sending out e-newsletters, beta-testing SPUR's website redesign and managing online content. She also contributed research and recommendations to SPUR's Future of Downtown San Jose policy report.
Alyssa earned her B.A. in Geography with an emphasis on Economy, Culture and Society from UC Berkeley. 
Alyssa spent her time in college learning about nonprofit governance as a member and later, as president of one of the houses in the Berkeley Student Cooperative. She is trained in conflict mediation and has experience facilitating workshops on sensitive topics like privilege and consent. Her previous experience is as a journalist and theater critic.