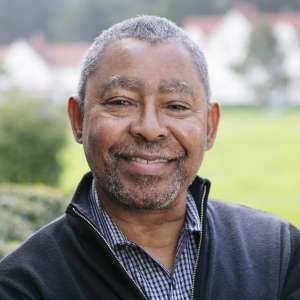 Robert A. Wilkins
Former President/CEO
YMCA of the East Bay
Executive Board Officer, Oakland Vice Chair
Rev. Robert A. Wilkins, Sr. is the President and Chief Executive Officer of the YMCA of the East Bay serving Alameda and West Contra Costa counties annually assisting 55,000 youth and adults with healthy living, youth development and social responsibility programs and services.  Rev. Wilkins is also Adjunct Professor of Functional Theology at the American Baptist Seminary of the West, teaching subjects such as The Development and Management of Nonprofit Organizations, The Church as Social Institution, The Bible and Public Policy, and Morality in Social Life. For ten years, Rev. Wilkins was a member of the pastoral staff at Allen Temple Baptist Church where he served as Young Adult Minister, Professor in the Leadership Institute at Allen Temple, and founding teacher of the Nathan Group – the Allen Temple Men's Bible ministry. He is currently a member of the Lakeshore Avenue Baptist Church in Oakland.  
Rev. Wilkins is the Managing Director of Encounter Alliance, a consulting firm which advises churches and faith-inspired organizations on all aspects of organizational development and mission fulfillment. Wilkins serves a host of community and professional organizations including the One Pacific Coast Foundation (Board of Directors), the Lake Merritt Uptown District Association (Corporate Secretary), the California YMCA State Alliance (Public Policy Committee), American Baptist Seminary of the West (Trustee) and the Graduate Theological Union (Trustee, Library Committee Chair) among others.  
Rev. Wilkins is a graduate of the University of Southern California (Religion – Biblical Studies) and earned Master of Divinity degrees from both Fuller Theological Seminary and American Baptist Seminary of the West. He has completed class studies in the Doctor of Ministry program at San Francisco Theological Seminary. Rev. Wilkins is a graduate of the Executive Program for Nonprofit Leaders at the Stanford University Graduate School of Business and is an alumnus Fellow at the Center for Social Innovation (also at Stanford). Wilkins holds a Certificate in Strategic Marketing from the Marshall School of Business at the University of Southern California.